click Welcome to The Breakfast Club! We're a disorganized group of rebel lefties who hang out and chat if and when we're not too hungover we've been bailed out we're not too exhausted from last night's (CENSORED) the caffeine kicks in. Join us every weekday morning at 9am (ET) and weekend morning at 10:30am (ET) to talk about current news and our boring lives and to make fun of LaEscapee! If we are ever running late, it's PhilJD's fault.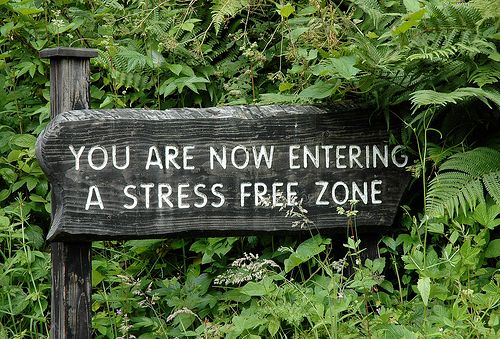 AP's Today in History for April 22nd
Richard Nixon dies, Elian Gonzalez seized by federal agents, Oklahoma land rush begins. Earth Day begins. Jack Nicholson born.
Something to think about, Breakfast News & Blogs below

http://cinziamazzamakeup.com/?x=miglior-sito-per-acquistare-levitra-generico-20-mg Family of Afghan man tortured by CIA demands US reveal location of his body
Larry Siems, The Guardian
It took almost 15 years for Gul Rahman's family to receive a direct acknowledgment that he had been killed in a secret CIA interrogation facility in Afghanistan.

Now the family is pressing the United States to disclose what happened to his remains.

A Freedom of Information Act (Foia) request filed by the American Civil Liberties Union on behalf of the family seeks "information on what agents of the United States did with the body of Mr Gul Rahman, an Afghan citizen, following his death in CIA custody in November 2002".

Rahman disappeared in October 2002, when the family was living in a refugee camp near Peshawar, Pakistan. He was delivered to a clandestine CIA prison near Kabul known as "the Salt Pit", where he endured more than three weeks of interrogation that included being doused with frigid water and shackled naked or in a diaper for days in stress positions.

He was discovered dead in his cell on 20 November 2002, after being restrained overnight on the concrete floor on a night when the outside temperature dropped below freezing.

Gul Rahman's family, represented by his nephew Obaid Ullah, filed a lawsuit in 2015 alongside two surviving former Salt Pit prisoners against James Mitchell and John "Bruce" Jessen, the two contract psychologists who designed the CIA's "enhanced interrogation program". A settlement reached in that lawsuit last year included a statement confirming that "Gul Rahman was subjected to abuses in the CIA program that resulted in his death and pain and suffering to his family".

But the settlement left unresolved the mystery of what happened to Gul Rahman's remains. Internal CIA investigations produced for the lawsuit recorded that the CIA ordered a freezer to preserve the body for an autopsy, and summarized an autopsy report that listed the likely cause of death as hypothermia. No records relating to the disposition of Rahman's remains have been released.

The Geneva Conventions and other international treaties require that prisoners who die in custody in wartime be buried in marked graves, that the graves' locations be recorded in a registry, and that their families be notified and allowed access to the gravesites when hostilities end.

In a deposition for the lawsuit against Mitchell and Jessen, Obaid Ullah pleaded for return of his uncle's remains. "Where is his gravesite and what happened to him?" he said. "If they killed him I wish they would let us know: here is your dead body. At least present the dead body to us."
…

enter site Colin Kaepernick wins Amnesty International top award
AL JAZEERA AND NEWS AGENCIES
Colin Kaepernick, an American football player who in 2016 started kneeling during the national anthem played before matches in protest against police brutality against African Americans, has been awarded the rights group Amnesty International's top honour.

The former San Francisco 49ers star was handed the Ambassador of Conscience Award at a ceremony on Saturday in the Dutch capital, Amsterdam, by onetime teammate Eric Reid.

Amnesty says the award recognises "an inspiring contribution to helping human rights".

In his acceptance speech, Kaepernick described police killings of African Americans and Latinos in the US as lawful lynchings.
…

vardenafil and valium taken together World Bank recommends fewer regulations protecting workers
Larry Elliott, The Guardian
The World Bank is proposing lower minimum wages and greater hiring and firing powers for employers as part of a wide-ranging deregulation of labour markets deemed necessary to prepare countries for the changing nature of work.

A working draft of the bank's flagship World Development Report – which will urge policy action from governments when it comes out in the autumn – says less "burdensome" regulations are needed so that firms can hire workers at lower cost. The controversial recommendations, which are aimed mainly at developing countries, have alarmed groups representing labour, which say they have so far been frozen out of the Bank's consultation process.

Peter Bakvis, Washington representative for the International Trade Union Confederation, said the proposals were harmful, retrograde and out of synch with the shared-prosperity agenda put forward by the bank's president Jim Yong Kim.
…

http://maientertainmentlaw.com/?search=levitra-use-instructions CIA Operative Gina Haspel Who Tortured, Ordered CIA Torture Tapes Destroyed, and Now Wants To Lead CIA Did Nothing Wrong, Says CIA
Jon Queally, Common Dreams
In what critics are calling a bald attempt to help Trump's controversial pick to lead the CIA get through a very difficult confirmation process, the CIA on Friday released a previously classifed memo in which Gina Haspel was "cleared" of any wrongdoing when she destroyed more than 90 videotapes of agency operatives torturing human beings.

According to the Associated Press, which first reported the story, the CIA on Friday "gave lawmakers a declassified memo Friday showing [Haspel] was cleared years ago of wrongdoing in the destruction of videotapes showing terror suspects being waterboarded after 9/11."

Written by then-acting deputy director of the CIA Mike Morrell, the eight-page memo, as the Washington Post reports, "does not weigh in on questions about Haspel's involvement in the use of brutal interrogation methods at a black-site facility she supervised in Thailand. The memo does suggest, however, that there was general CIA support for the destruction of the tapes at the time Haspel drafted the 2005 memo, as officials were still heavily influenced by the experience of fallout from the 2004 scandal involving the Abu Ghraib prison in Iraq."

Sen. Diane Feinstein, Democrat of California and member on the Senate Intelligence Committee, responded by saying that the CIA's memo should be seen for what it is: an attempt by the agency to release information that makes Haspel look good while continuing to block the release of information that might serve to incriminate her or hurt her chances for confirmation.

"It's completely unacceptable for the CIA to declassify only material that's favorable to Gina Haspel while at the same time stonewalling our efforts to declassify all documents related her involvement in the torture program," Feinstein stated.

Sen. Ron Wyden (D-Ore.) indicated the memo will do nothing to lessen his concerns and actually raises new ones.

"Unfortunately, the Morell report is highly incomplete, raising far more questions about Ms. Haspel than it answers," Wyden said in a statement. "My concerns about Ms. Haspel are far broader than this episode or anything else that has appeared in the press."
…
Pointing to the Washington Post's version of the CIA memo regarding Haspel, journalist Glenn Greenwald responded by saying: "One of the most damaging aspects of the Trump presidency is how it's trained millions of newly politically engaged people to view the CIA and its leaders as noble and heroic. It's one of the most evil agencies on the planet."

This week, The Daily Beast's Spencer Ackerman reported on how former CIA lawyer John Rizzo says that Haspel did, in fact, run the agency's black site in Thailand.

Rizzo's 2014 book, reports Ackerman, "indicated that Haspel was responsible for the incommunicado detention and torture not of two men, but of dozens, potentially. Former intelligence officials interviewed by The Daily Beast have portrayed Haspel's experience similarly."
…
"Try to get a job in a Fortune 500 company when you're known to have destroyed evidence," General Charles Krulak, a retired Marine Corps commandant and former member of the Joint Chiefs of Staff, told AP. "We can't have a public or private sector where we just say 'Well, I was just following orders.' Golly day! Do you want that person to be director of the CIA?"

And despite the best efforts by Trump allies and the CIA itself to get Haspel approved by the Senate, one unidentified former intelligence official critical of the CIA's torture program told Ackerman it would be a disaster.

"If Ms. Haspel is confirmed, it will send a terrible message to the world broadly, and to the officers of the CIA more superficially," the former official said. "The CIA, and its former officers, are pushing so hard for Ms. Haspel to be director because if she's confirmed, it essentially exonerates her, the CIA and all of these former senior CIA officials from their involvement in or their defense of the torture program."

But the advovacy group Win Without War made a succinct moral argument by putting it this way: "Torture was illegal and immoral after 9/11, and it still is now. Haspel should never be allowed to work for the American people again."
Something to think about over
coffee

prozac

http://maientertainmentlaw.com/?search=prescription-order-propecia Town wants UFO memorial moved; witness objects
SHEFFIELD, Mass. (AP) — A memorial in a remote corner of Massachusetts that marks a 1969 UFO sighting has been ordered moved, but one man who experienced a close encounter is objecting.

The 5,000-pound (2,300-kilogram) memorial in Sheffield was installed in 2015, but was moved about 30 feet (9 meters) a few weeks later when it was discovered it was on town land.

Now, Town Administrator Rhonda LaBombard tells The Berkshire Eagle it has to be moved again because it's on a town right-of-way easement.

That's not sitting well with Thom Reed. He was 9 when he, his mother, grandmother and brother saw what he described as a "self-contained glow" that flooded their car with an amber light. About 40 people in several surrounding towns reported the strange light.

Reed is threatening legal action.