acquistare viagra online generico 50 mg a Venezia Welcome to The Breakfast Club! We're a disorganized group of rebel lefties who hang out and chat if and when we're not too hungover we've been bailed out we're not too exhausted from last night's (CENSORED) the caffeine kicks in. Join us every weekday morning at 9am (ET) and weekend morning at 10:00am (ET) (or whenever we get around to it) to talk about current news and our boring lives and to make fun of LaEscapee! If we are ever running late, it's PhilJD's fault.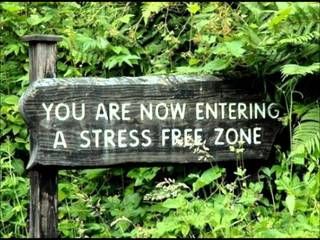 This Day in History
click Oklahoma City bombing; Battle of Lexington and Concord; Pope Benedict XVI elected; Branch Davidian siege near Waco, TX ends.
Breakfast Tunes
http://buy-generic-clomid.com/generic_clomid_side_effects.htm
http://acrossaday.com/?search=apo-furosemide-40-mg-for-lasix
Something to Think about over
Coffee

Prozac
The mystery of government is not how Washington works but how to make it stop.
Breakfast News
Dick's Sporting Goods to destroy all unsold assault-style weapons
Largest maker of bump stocks will stop accepting orders
Regulators to require inspections after jet engine explosion
Possibility of first-ever strike divides Arizona teachers
NY official: Trump pardons can't be shield for state charges
New York governor to allow 35,000 paroled felons to vote
420′s long, strange trip to pot holiday began in California
Team backed by Microsoft co-founder locates USS Helena wreck
Up to 1,400 basking sharks gathering off North American coast
UN team fired on at suspected Syria chemical attack site
Miguel Diaz-Canel, 57, selected as next president of Cuba
Merkel condemns attack on 2 men wearing skullcaps in Germany
First Saudi cinema opens with popcorn and 'Black Panther'
Breakfast Blogs
Trump's New Foreign Policy Kick Is a Five-Alarm Fire Charles Pierce, Esquire Politics
The Fire Rosenstein Squad among Trump's Buddies emptywheel aka Marcy Wheeler, emptywheel
Short Posts 4/18/18: On Sean Hannity, James Comey and The End Of Online Privacy Echidne, at her blog
Heroines digby aka Heather Digby Nixon, Hullabaloo
Scorch? Meet earth. Tom Sullivan, Hullabaloo
Gina Haspel Threatens Intelligence Cooperation: Yet Another Reason for Senators to Vote Her Down As CIA Director Amrit Singh and Jonathan Horowitz, Just Security
The Russians Are Coming Susan Landau, Lawfare
Trump's Lawyer Forgets to Pretend He's Innocent, Also Compares Him to Mobster Jonathan Chait, New Yorker
NIMBYs Prevail in California Scott Lemieux. Lawyers, Guns and Money
Baserunning and risk aversion (baseball stats puzzler) Paul Campos, Lawyers, Guns and Money
Home Care Workers and the Future of Work Erik Loomis, Lawyers, Guns and Money
Button, Button driftglass, on his blog
End Stage Addendum: But How? Yastreblyansky, The Rectification of Names
STOP TRYING TO MAKE A TRUMP PRIMARY CHALLENGE HAPPEN. IT'S NOT GOING TO HAPPEN. Steve M., No More Mister Nice Blog
In Trying To Ban Telegram, Russia Breaks The Internet Karl Bode, Techdirt