Welcome to The Breakfast Club! We're a disorganized group of rebel lefties who hang out and chat if and when we're not too hungover we've been bailed out we're not too exhausted from last night's (CENSORED) the caffeine kicks in. Join us every weekday morning at 9am (ET) and weekend morning at 10:00am (ET) (or whenever we get around to it) to talk about current news and our boring lives and to make fun of LaEscapee! If we are ever running late, it's PhilJD's fault.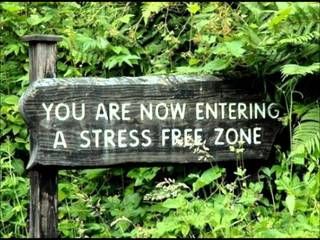 This Day in History
Nazi Germany's dictator Adolf Hitler born; Gunfire erupts at Columbine High; Cubans in the Mariel boatlift arrive in the U.S.; Ted Williams makes his baseball debut; Singer Luther Vandross born.
Breakfast Tunes
Something to Think about over
Coffee

Prozac
I think people need to be educated to the fact that marijuana is not a drug. Marijuana is an herb and a flower. God put it here. If He put it here and He wants it to grow, what gives the government the right to say that God is wrong?
Breakfast News
Americans reflect on pros, cons of legal pot ahead of 420
US experts back marijuana-based drug for childhood seizures
Some GOP officials urge charges for women who get abortions
Court Rules Against Trump Policy To Withhold Grants From Sanctuary Cities
Judge blocks transfer of US citizen with ties to IS group
Columbine, Parkland students unite for voter registration
Illinois plan: Replace armed school officers with therapists
New Hampshire kills bill to protect drunken people in cars
San Francisco board votes to keep controversial statue
Dakotas sunflower seed competitors settle federal lawsuits
US easing rules on sales of armed drones, other weaponry
Women take fall in Nobel scandal for man's alleged misdeeds
Poland marks 75th anniversary of uprising in Warsaw Ghetto
UK mulls plan to ban plastic straws and cut waste
Breakfast Blogs
It's a Voter Suppression Extravaganza Out in the States Charles Pierce, Esquire Politics
The Andrew McCabe Referral Is Unsurprising — and Probably Justified emptywheel aka Marcy Wheeler, emptywheel
On Babies in the Senate And On Child Care Expertise Echidne, at her blog
Pray for the planet, Trump thinks his "Great Man" moment has arrived digby aka Heather Digby Parton, Hullabaloo
Fight back while you still can Tom Sullivan, Hullabaloo
Campus PC Is Out of Control Scott Lemieux, Lawyers, Guns and Money
The Concerns of the World's Worst Deliberative Body Erik Loomis, Lawyers, Guns and Money
How I Wish We Had Been Wrong: First They Came for the File Clerks driftglass, at his blog
TED CRUZ HUMILIATED HIMSELF ON TRUMP'S BEHALF BECAUSE HE FEARS BETO O'ROURKE Steve M., No More Mister Nice Blog
Another Survey Shows Massive Bipartisan Opposition To Net Neutrality Repeal Karl Bode, Techdirt