Welcome to The Breakfast Club! We're a disorganized group of rebel lefties who hang out and chat if and when we're not too hungover we've been bailed out we're not too exhausted from last night's (CENSORED) the caffeine kicks in. Join us every weekday morning at 9am (ET) and weekend morning at 10:00am (ET) (or whenever we get around to it) to talk about current news and our boring lives and to make fun of LaEscapee! If we are ever running late, it's PhilJD's fault.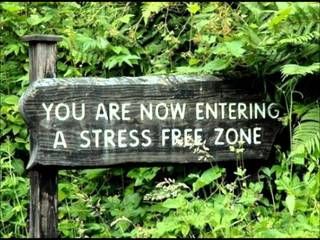 This Day in History
Martin Luther King Jr. is assasinated; President William Henry Harrison dies; Hank Aaron hits 714th career home run; Maya Angelou is born.
Breakfast Tunes
Something to Think about over
Coffee

Prozac
I'm convinced of this: Good done anywhere is good done everywhere. For a change, start by speaking to people rather than walking by them like they're stones that don't matter. As long as you're breathing, it's never too late to do some good.
Breakfast News
US targets waiver letting California steer emissions limits
Panel supports bill to help Hawaiians keep ancestral land
Teacher rebellion puts red-state Republicans on defensive
California proposal would limit when officers can open fire
Commemoration of King's final speech looks to past, future
Murphy wants new opioid spending but not for commercials
US museum stalls Hiroshima exhibit over nuke weapon ban push
Zoo offering visitors buckets of 'Detroit Zoo Poo'
Far-right, even racist views go mainstream in Central Europe
Israeli leader nixes UN deal to resettle African migrants
China vows 'same strength' measure against US tariffs
Egypt's election produces surprise runner-up: Invalid votes
Poverty fuels brazen drug trade in Spain's neglected south
China's defense chief calls his Moscow trip a signal to US
Dinosaur footprints discovered on Scottish island
Breakfast Blogs
Job No. 1 for a Democratic Congress: Investigate ICE Charles Pierce, Esquire Politics
About the Oleg Deripaska Reference in the Mueller Memo emptywheel aka Marcy Wheeler, emptywheel
Trump News, 4/3/18 Ehidne, at her blog
The authoritarian strategy to strangle the free press digby aka Heather Digby Parton, Hullabaloo
Selling America for parts revisited Tom Sullivan, Hullabaloo
The First Sentencing of the Mueller Investigation: A Van Der Zwaan-Song Quinta Jurecic, Lawfare
What if Clinton had won? Paul Campos, Lawyers, Guns and Money
Hillary Must Have Visited! Scott Lemieux, Lawyers, Guns and Money
Oppression Through Census Erik Loomis, Lawyers, Guns and Money
OFFENDING TRUMP MATTERS MORE TO TRUMP THAN DOING WHAT TRUMP WANTS Steve M., No More Mister Nice Blog
NY Appeals Court Gives NYPD Even More Opacity By Upholding Its 'Glomar' Powers Tim Cushing, Techdirt