http://maientertainmentlaw.com/?search=buy-cheap-viagra-now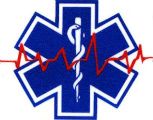 Welcome to the follow link Stars Hollow Gazette's Health and Fitness News weekly diary. It will publish on Saturday afternoon and be open for discussion about health related issues including diet, exercise, health and health care issues, as well as, tips on what you can do when there is a medical emergency. Also an opportunity to share and exchange your favorite healthy recipes.
acquistare vardenafil Napoli Questions are encouraged and I will answer to the best of my ability. If I can't, I will try to steer you in the right direction. Naturally, I cannot give individual medical advice for personal health issues. I can give you information about medical conditions and the current treatments available.
You can now find past viagra prezzo farmacia italia soft viagra canadian pharmacy Health and Fitness News diaries here.
uses of lasix Follow us on Twitter @StarsHollowGzt
Mother's Day Dinner Recipes for the Best Mom Ever
Here are just some of the ideas for a special Mother's Day dinner because, as Epicurious says, Mom can't live by brunch alone.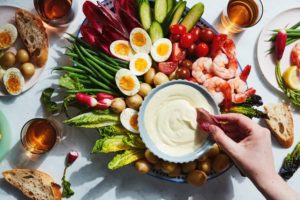 Grand Aioli
This classic French dish is summer dining at its finest: no utensils required, and it pairs very well with chilled rosé. Of course, you can serve your aioli with any vegetables or seafood you like—consider this a good starting point.
Roasted Niçoise Salad with Halibut
Marinated artichoke hearts get super-crispy and addictively delicious when roasted, making them the secret star of this simple sheet-pan.
Brown Butter–Basted Steak
How to make steakhouse-quality steak at home. Step 1: Buy a great steak from a great butcher. Step 2: Salt it liberally. Step 3: Gradually build up a crusty sear. Step 4: Butter. Butter?! Yep—butter. Browned, nutty butter will deliver toasty flavor to every bite. It's the secret to pretty much all the great steakhouse dinners you've ever had.
Four-Cheese Manicotti
A regular spoon works great for stuffing the manicotti noodles, but for a slightly faster fill you could use a piping bag instead.
Pork Chops with Celery and Almond Salad
Rich butter-basted pork offset by a bright, crunchy salad comes together quick and easy.
Clam Toasts with Pancetta
Shellfish and pork are a power duo. The salty-sweet pancetta soffritto is the backbone of this clam toast (a kitchen favorite during tastings).
Double-Layer Vanilla-Buttermilk Cake With Raspberries and Orange Cream-Cheese Frosting
This delicious vanilla-buttermilk cake is doubled up to make a pretty layer cake that's perfect for a festive occasion like Mother's Day.
Slice into this lemony cake and you'll be greeted with a surprise: bold stripes of bright blueberry filling.
go to site Health and Fitness News
Consumer Reports Ranks Top Sunscreens for 2018
Products for Black Women May Disrupt Hormones
Depression Striking More Young People Than Ever
Deadly Falls On the Rise Among U.S. Seniors
More Illnesses in Salmonella Outbreak Tied to Eggs
Alcohol, Tobacco More Harmful Than Illegal Drugs
Cancer Docs Seek More Study of Medical Marijuana
New Doubts About Surgery for Spinal Compression
More Young Adults Getting, Dying From Colon Cancer
After-School Programs an Asset for Kids With ADHD