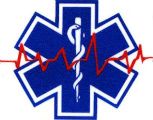 Welcome to the Stars Hollow Gazette's Health and Fitness News weekly diary. It will publish on Saturday afternoon and be open for discussion about health related issues including diet, exercise, health and health care issues, as well as, tips on what you can do when there is a medical emergency. Also an opportunity to share and exchange your favorite healthy recipes.
Questions are encouraged and I will answer to the best of my ability. If I can't, I will try to steer you in the right direction. Naturally, I cannot give individual medical advice for personal health issues. I can give you information about medical conditions and the current treatments available.
You can now find past Health and Fitness News diaries here.
Follow us on Twitter @StarsHollowGzt
John Oliver Shines a Light on the Unregulated Rehab Industry on Last Week Tonight
By Melissa Locker, Time
According to Oliver, rehab is where people go to address drug or alcohol addiction, but aside from that "the word rehab is so broadly defined as to be close to meaningless." Now that addiction is recognized as a disease, and not a moral failing, it has evolved into a $35 billion industry with rehab facilities across the country with names like Promises, Passages, and Milestones, and other "names that sound like perfumes worn exclusively by widows."

Unfortunately, according to Oliver, there is no set definition of rehab, no federal standards for counseling practices or rehab practices, and many rehab facilities don't involve "evidence-based care" at all. You could get a traditional 12-step program or you could get something like equine therapy, even though there is no empirical evidence that it helps with addiction.

Rehab is typically just the first step in a lifetime of recovery, but according to Oliver, many of them make broad claims about their success rates, many of which are completely self-reported and with no data to back them up. Plus, in many states, opening a rehab facility is easy. According to Oliver, in Idaho, so long as you aren't working with teens, you don't need a license at all to open a rehab center. In Florida, if you want to open a so-called "sober home," there is nothing to stop you. O.J. Simpson could open one right now "which would obviously be called The Juice Cleanse and there is nothing standing in his way."

Adding to the problems, according to Oliver, it's nearly impossible to find good, unbiased information about addiction and treatment online or through TV ads. "Everything about this industry is difficult to navigate" and as Oliver notes, that is a real problem, because rehab is truly an issue of life and death — and even for him, no laughing matter.
Health and Fitness News
Obesity Might Help When Infection Strikes
Little Follow-Up for Many Concussion Patients
How to Survive Snake Season, Even if You Get Bit
To Repel Ticks, Try Insecticide-Treated Clothes
Your Tablet and Smartphone Is Ruining Your Sleep
Coal Miners Facing New Wave of Black Lung Disease
Low-Fat Diet Tied to Better Breast Cancer Survival
Severe Eczema May Be Linked to Heart Disease Risk
Closed Cars Can Become Deathly Hot in Minutes
Study Says Antidepressants May Lead to Weight Gain
Heavier Women May Face Higher Cancer Risks: Study
Lung Cancer Rate Now Rising Faster in Young Women
Mediterranean Diet Most Popular on U.S. Coasts
Skin May Absorb Toxins from Grill Fumes
Don't Scramble Diet Over Eggs and Heart Study
Closing Power Plants Tied to Fewer Preterm Births
Yoga May Be Right Move Versus Urinary Incontinence
U.S. Cancer Death Rate Down, But Prostate Cases Up
Most Hospitals Not Ready for Mass Tragedies
Berries and Grapes May Keep You Breathin' Easy