acquistare vardenafil 20 mg online Welcome to The Breakfast Club! We're a disorganized group of rebel lefties who hang out and chat if and when we're not too hungover we've been bailed out we're not too exhausted from last night's (CENSORED) the caffeine kicks in. Join us every weekday morning at 9am (ET) and weekend morning at 10:30am (ET) to talk about current news and our boring lives and to make fun of LaEscapee! If we are ever running late, it's PhilJD's fault.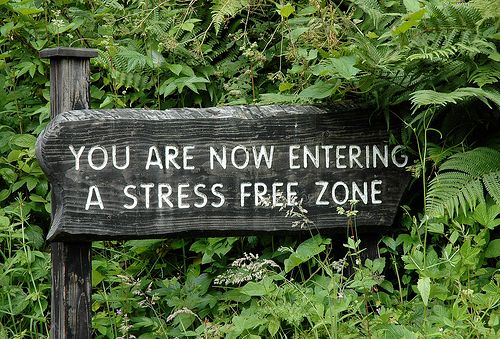 AP's Today in History for May 13th
Pope John Paul II shot; English colonists arrive at what becomes Jamestown; Winston Churchill gives his first speech as British prime minister; The U.S. declares war on Mexico; Singer Stevie Wonder born.
Something to think about, Breakfast News & Blogs below

source link Black activist jailed for his Facebook posts speaks out about secret FBI surveillance
Sam Levin, The Guardian
Rakem Balogun thought he was dreaming when armed agents in tactical gear stormed his apartment. Startled awake by a large crash and officers screaming commands, he soon realized his nightmare was real, and he and his 15-year-old son were forced outside of their Dallas home, wearing only underwear.

Handcuffed and shaking in the cold wind, Balogun thought a misunderstanding must have led the FBI to his door on 12 December 2017. The father of three said he was shocked to later learn that agents investigating "domestic terrorism" had been monitoring him for years and were arresting him that day in part because of his Facebook posts criticizing police.

"It's tyranny at its finest," said Balogun, 34. "I have not been doing anything illegal for them to have surveillance on me. I have not hurt anyone or threatened anyone."

…

http://maientertainmentlaw.com/?search=levitra-at-good-price The unemployment rate is historically low, and meaningless.
Jordan Weissmann, Slate- Business
The U.S. unemployment rate dropped to 3.9 percent in April, the Bureau of Labor Statistics reported today, a point not seen since the bubbly, waning days of Bill Clinton's presidency. Yet, while the labor market seems to be getting tighter by the month, wage growth is still tepid and doesn't seem to be accelerating.

…The fact that the unemployment rate is way down, while wage growth isn't moving much, is a sign that the official number has stopped telling us much about how much slack is left.

Thankfully, there is a much better measure of slack, which analysts like Nick Bunker of the Center for Equitable Growth and Adam Ozimek of Moody's Analytics have been advocating for years: The prime age employment to population ratio—which, as I said above, is what I've dubbed the working-age employment rate, because it just tells you the percentage of Americans between the ages of 25 to 54 who have a job. In other words, it tells you what share of Americans you'd expect to be working are actually gainfully employed.

Take one quick glance at the the working-age employment rate, and I'm sure you'll notice the obvious: http://cinziamazzamakeup.com/?x=miglior-sito-per-acquistare-viagra-generico-spedizione-veloce-a-Milano The labor market is still only about four-fifths recovered from the recession. The employment rate is steadily improving. But there are still a lot of Americans who could use a job right now.

…

propecia 1mg vs 5mg Obama Paved Way for Haspel by Failing to Hold Torturers Accountable: Reporter Jeremy Scahill
Amy Goodman, Nermeen Shaikh / Democracy Now
…TRANSCRIPT
…AMY GOODMAN: …For more, we're joined by Jeremy Scahill, co-founder of The Intercept, host of the weekly podcast Intercepted, author of the books Blackwater: The Rise of the World's Most Powerful Mercenary Army and Dirty Wars: The World Is a Battlefield, and the Oscar-nominated film Dirty Wars.

Jeremy, welcome back to Democracy Now! Talk about what happened yesterday, and talk about Gina Haspel's record.

JEREMY SCAHILL: Well, first of all, I think that if we look at the fact that we're 17 years removed from 9/11, and we look at how this country has not come to terms with all of the acts of torture, kidnapping, extrajudicial killing, that was done with the veneer of legalism, put over it by very creative, albeit creative in a sort of evil way, lawyers in the Bush administration, what has resulted in not holding those torturers accountable is that one of them is now ascending to the highest post in the CIA.

And, you know, Amy, the CIA is generally prohibited from engaging in operations inside of the United States, and also prohibited from engaging in propaganda aimed at the American people. And yet, to me, this whole Gina Haspel nomination really seems like a CIA operation itself. You know, the CIA, throughout history, from its origins — and this was the case with its predecessor, the OSS — has had a mastery of coups and interventions and interfering in affairs of other nations and waging propaganda battles. Gina Haspel, when she was nominated for the CIA, was the recipient of an enormous amount of support from the CIA's social media accounts, Twitter and others. And it was a propaganda campaign that was aimed at all of us, at the American people. It was aimed at lawmakers, it was aimed at journalists, where they sort of tweeted a — and they did it over and over and over, and they even did it once Haspel was technically in charge of the CIA, where they're giving her biography, making her sound like some combination of like Lara Croft, Tomb Raider, with Jack Bauer. I mean, it was really kind of incredible.

And then they selectively — the CIA — declassified documents, including one from a Hillary Clinton supporter, Mike Morell, the former acting director of the CIA, that sought to exonerate Gina Haspel of any wrongdoing in the destruction of the CIAtapes, pinning all of the blame on her boss, Jose Rodriguez. The reason I'm bringing all of this up is because Gina Haspel is — has been embraced by Republican and Democratic nominees, everyone from John Brennan, who was sort of Obama's killer priest — you know, they always said, "Oh, John Brennan, it's like he's like priest-like. He has this great conscience." This man ran a global assassination program. Michael Hayden, Bush's former CIA director, I actually respect his intellectual honesty, because, unlike Brennan and Clapper and others, Hayden says, "I support torture, and torture works, and that's part of why I support Gina Haspel." What we saw yesterday was a CIA propaganda operation. Gina Haspel's answers were very carefully prepared, the way she refused to answer Kamala Harris's questions about the immorality of torture.

And, you know, one of the things I found was astounding was she said the CIA has historically not been in the business of interrogations. What on Earth is she talking about? And why wasn't she pressed on that? I believe that what she was doing was relying on a technicality, which is that the CIA traditionally outsources those interrogations, or they will have people like those mental health professionals, Mitchell and Jessen, who were essentially the ones that came in and said, "Here's how we can reverse-engineer the tactics that we use to train our own personnel to resist torture or to face torture. Let's reverse-engineer that and actually apply it in an offensive manner against prisoners."

So, the fact that — this hearing was a farce, where, unfortunately, some of the Democrats and all of the Republicans engaged in a collective endorsement of what is, in my view, quite clearly, a CIA propaganda operation. It's a coup of sorts to have someone like Gina Haspel, who has been involved with destroying evidence, torture, kidnapping, and refuses — refuses — to denounce any of it. I mean, it's incredible that 17 years after 9/11 and — and, I'm sorry, Obama plays a huge role in how this happened. The moment Obama said, "We need to look forward, not backward," was the moment that Gina Haspel was able to become a viable candidate for CIA. And, I mean, this is a very, very serious development and the result of a probably extralegal propaganda campaign and an operation aimed at the domestic American public.

…

levitra senza ricetta Lazio In Europe, They Actually Fine and Jail Misbehaving CEOs. Why Can't We?
Felix Salmon, Slate- Business
The FT today published a fascinating interview with Thomas Middelhoff, the former CEO of Bertelsmann, the German media giant. Middelhoff became a star during the dot-com boom—his $50 million investment in AOL became a $7 billion exit five years later—and then his star fell. Middelhoff ended up sentenced to three years in prison after being found guilty of 27 counts of embezzlement and three counts of tax evasion in 2014.

Middelhoff's crimes were not the kind of thing that would land an American executive in jail: Mostly, they centered on his predilection for taking a helicopter to work to avoid nasty traffic jams. He billed those expenses to the company, but they had never been authorized, and he should have paid for them himself.

Meanwhile, in London, Barclays CEO Jes Staley has been fined $870,000 for attempting to identify a whistleblower who complained about the way that the bank hired one of Staley's friends; the bank's board has also clawed back some $680,000 from Staley's annual bonus.

Middelhoff, now out of jail and claiming to have lost all of his wealth, is at peace with his prison sentence, and has come to hate his former self, the arrogant and narcissistic CEO who craved affirmation and who failed to hold himself to the same standards he demanded of everybody else. He told the FT that he's rediscovered his Catholic faith, and talked about learning humility.

Staley hasn't quite had the same kind of come-to-Jesus moment, but did put out an apologetic statement saying that his behavior was inappropriate.

Can we take either of these two stories of punishment and contrition entirely at face value? Almost certainly not. I find it very hard to believe that Middelhoff is as broke as he says he is. But the fact remains that in both cases a high-profile CEO has been handed down a very public punishment by his government, and in both cases he has accepted that punishment as being entirely legitimate.

Now try to think of a similar case in the U.S.

…
Something to think about over
coffee

prozac

Iowa man says his dog shot him while they were playing
FORT DODGE, Iowa (AP) — With best friends like these, who needs enemies?

An Iowa man says his dog inadvertently shot him while they were roughhousing Wednesday.

Fifty-one-year-old Richard Remme, of Fort Dodge, told police he was playing with his dog, Balew, on the couch and tossed the dog off his lap. He says when the pit bull-Labrador mix bounded back up, he must have disabled the safety on the gun in his belly band and stepped on the trigger.

…