prednisone 40mg neck pain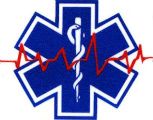 Welcome to the http://cinziamazzamakeup.com/?x=vardenafil-generico-Sardegna Stars Hollow Gazette's Health and Fitness News weekly diary. It will publish on Saturday afternoon and be open for discussion about health related issues including diet, exercise, health and health care issues, as well as, tips on what you can do when there is a medical emergency. Also an opportunity to share and exchange your favorite healthy recipes.
Questions are encouraged and I will answer to the best of my ability. If I can't, I will try to steer you in the right direction. Naturally, I cannot give individual medical advice for personal health issues. I can give you information about medical conditions and the current treatments available.
You can now find past can discontinuing lasix cause breathlessness go Health and Fitness News diaries here.
go here Follow us on Twitter @StarsHollowGzt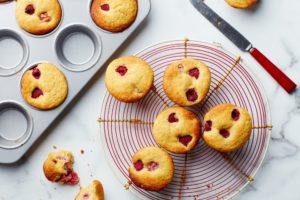 Raspberry Corn Muffins
Buttermilk and honey makes these muffins impossibly tender and indescribably delicious. Whatever spring berries are popping up around you will fit right in.
Flatbread with Smoked Trout, Radishes, and Herbs
Get Friday night (or Saturday morning) started with grilled flatbread topped with thickened yogurt, store-bought smoked fish, radishes, and herbs.
Pasta with Shellfish, Squid, and Tomatoes
Squid, mussels, shrimp, and clams all make an appearance in this garlicky, tomato pasta, but you can really use whatever seafood you like.
Creamy Avocado Dip with Scallions
Scallions work well in this irresistible dish, but it was originally inspired by spring ramps, so if you can get your hands on some, use them.
Butterflied Chicken with Herbs and Cracked Olives
The genius in this recipe is in the details: a spatchcocked bird for crisper skin and even cooking, and a simple, lemony salad of torn olives and herbs for textual contrast.
enter site Health and Fitness News
Cancer Care Twice as Costly in U.S. Versus Canada
Romaine E. Coli Outbreak Over, Blamed for 5 Deaths
More Teens Dying, With Drugs and Violence to Blame
Vitamin D May Lower Miscarriage Risk
Pot Replacing Tobacco and Booze Among Teens
AI Better Than Docs at Catching Skin Cancers
High Blood Pressure Can Make Medical Costs Spike
New Guidelines Say Screen For Colon Cancer at 45
Study Finds Abortion Doesn't Lead to Depression
WHO 'Cautiously Optimistic' on Ebola Outbreak