click here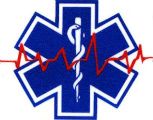 Welcome to the purchase lasix with out perscription Stars Hollow Gazette's Health and Fitness News weekly diary. It will publish on Saturday afternoon and be open for discussion about health related issues including diet, exercise, health and health care issues, as well as, tips on what you can do when there is a medical emergency. Also an opportunity to share and exchange your favorite healthy recipes.
follow url Questions are encouraged and I will answer to the best of my ability. If I can't, I will try to steer you in the right direction. Naturally, I cannot give individual medical advice for personal health issues. I can give you information about medical conditions and the current treatments available.
enter You can now find past acquistare levitra Roma http://cinziamazzamakeup.com/?x=miglior-sito-per-acquistare-viagra-generico-100-mg-spedizione-veloce-a-Torino Health and Fitness News diaries here.
http://maientertainmentlaw.com/?search=where-to-buy-canadian-viagra-no-prescription-online Follow us on Twitter @StarsHollowGzt
With the recent deaths of fashion designer Kate Spade and CNN's traveling gourmand Anthony Boudain the country is once again talking about suicide and their deaths have sparked an increase to suicide hot lines across the country. According to the Center for Disease Control (CDC), the suicide rate has risen in the US by 25% since 1999.
Suicide is a leading cause of death in the US. Suicide rates increased in nearly every state from 1999 through 2016. Mental health conditions are often seen as the cause of suicide, but suicide is rarely caused by any single factor. In fact, many people who die by suicide are not known to have a diagnosed mental health condition at the time of death. Other problems often contribute to suicide, such as those related to relationships, substance use, physical health, and job, money, legal, or housing stress. Making sure government, public health, healthcare, employers, education, the media and community organizations are working together is important for preventing suicide. Public health departments can bring together these partners to focus on comprehensive state and community efforts with the greatest likelihood of preventing suicide.
What is most important to know is that suicide is preventable. Here are some of the things that each of us can do to help a friend or family member who may be at risk:
Know the risk factors. The CDC has a list of the most common factors
Family history of suicide
Family history of child maltreatment
Previous suicide attempt(s)
History of mental disorders, particularly clinical depression
History of alcohol and substance abuse
Feelings of hopelessness
Impulsive or aggressive tendencies
Cultural and religious beliefs (e.g., belief that suicide is noble resolution of a personal dilemma)
Local epidemics of suicide
Isolation, a feeling of being cut off from other people
Barriers to accessing mental health treatment
Loss (relational, social, work, or financial)
Physical illness
Easy access to lethal methods
Unwillingness to seek help because of the stigma attached to mental health and substance abuse disorders or to suicidal thoughts
This is what you can do to help:
Ask someone you are worried about if they're thinking about suicide. Don't be afraid to ask. Be there for them and listen to their needs. Sometimes just knowing that there is a person they can turn to is enough but don't stop there. Encourage them to get help and keep checking on them to see how they are doing. Also, it in important to keep them safe by reducing access to lethal means for those at risk.
Help them connect with ongoing support like the Lifeline (1-800-273-8255), even if you're the one to make the initial call. Encourage them to talk to the counselor.