go here Welcome to The Breakfast Club! We're a disorganized group of rebel lefties who hang out and chat if and when we're not too hungover we've been bailed out we're not too exhausted from last night's (CENSORED) the caffeine kicks in. Join us every weekday morning at 9am (ET) and weekend morning at 10:00am (ET) (or whenever we get around to it) to talk about current news and our boring lives and to make fun of LaEscapee! If we are ever running late, it's PhilJD's fault.
http://caseyanthony.com/?search=prednisone-10-mg-tabs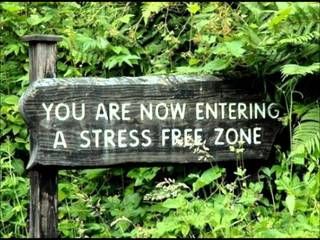 http://cancersupportmontana.org/?search=cialis-next-day-delivery
This Day in History
Sen. Joseph McCarthy confronted over his anti-communist tactics; Author Charles Dickens dies; Comedian Richard Pryor suffers burns; Secretariat wins Triple Crown; Electric guitar pioneer Les Paul born.
Breakfast Tunes
Something to Think about over
Coffee

Prozac
What nicer thing can you do for somebody than make them breakfast?
http://creativelittleparties.com/?search=real-viagra-from-online-pharmacy-uk
Breakfast News
Judge asked to again halt Arkansas abortion pills law
Critics blast Trump for sending border detainees to prison
Report: Downed power lines sparked deadly California fires
US mayors push to curb gun violence, help immigrants
Florida stopped doing gun permit checks for more than a year
Arizona chief hires former prosecutor to review use of force
Court: Popular San Diego beach can keep closing for seals
France's Macron seeks to forge European front against Trump
Vietnam expels human rights lawyer, 2nd dissident to Germany
ICC overturns ex-Congo VP Bemba's war crime convictions
NATO eastern flank members pledge closer ties, citing Russia
Romania's measles outbreak kills dozens of children
Cleaning the seabed: Divers halt the carnage of 'ghost' nets
http://cmcpediatrics.com/?search=propecia-without-prescription
Breakfast Blogs
Only One Guy Is Indicting People, and His Name Is Robert Mueller
On the James Wolfe Indictment: Don't Forget Carter Page emptywheel aka Marcy Wheeler, emptywheel
Winning Bigly In The Trade Wars? Echidne, at her blog
"Don't get sick. And if you do, die quickly." digby aka Heather Digby Parton, Hullabaloo
Not dead yet Tom Sullivan, Hullabaloo
If Grand Jury Thinks Manafort Obstructed Justice, Bail Judge Might Too Alex Whiting and Renato Mariotti, Just Security
Donald Trump's Racism Has Material Consequences Scott Lemieux, Lawyers, Guns and Money
Sarah Palin's Role Model Erik Loomis, Lawyers, Guns and Money
David Brooks Writes a David Brooks Column drifglass, at his blog
BREITBART COMMENTS ON ANTHONY BOURDAIN'S DEATH ARE ABOUT AS TASTEFUL AS YOU'D EXPECT Steve M., No More Mister Nice Blog
FBI Hoovered Up Two Years Of A Journalists' Phone And Email Records To Hunt Down A Leaker Tim Cushing, Techdirt