follow url Welcome to The Breakfast Club! We're a disorganized group of rebel lefties who hang out and chat if and when we're not too hungover we've been bailed out we're not too exhausted from last night's (CENSORED) the caffeine kicks in. Join us every weekday morning at 9am (ET) and weekend morning at 10:00am (ET) (or whenever we get around to it) to talk about current news and our boring lives and to make fun of LaEscapee! If we are ever running late, it's PhilJD's fault.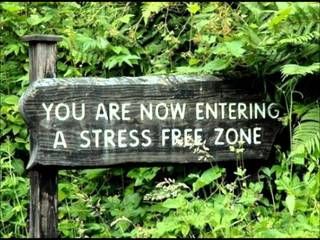 see url http://maientertainmentlaw.com/?search=levitra-super-active-use-directions
This Day in History
http://maientertainmentlaw.com/?search=price-of-lasix-surgery-pinellas-county
Timothy McVeigh convicted in the Oklahoma City bombing; Coronation day for Britain's Queen Elizabeth II; Pope John Paul II visits Poland; Baseball's Lou Gehrig dies.
Breakfast Tunes
Something to Think about over
Coffee

Prozac
Time changes everything except something within us which is always surprised by change.
Breakfast News
From distillers to farmers, trade war would cause casualties
Caesars workers threatening strike in Las Vegas reach deal
Judge agrees to halt fetal heartbeat abortion law in Iowa
Missouri governor quits in scandal, signs 'revenge porn' law
Remaining wreckage of Flight 93 to be buried at memorial
Spain's new leader takes aim at corruption, austerity
Populists take power in Italy, with euro-skeptic agenda
US blocks UN health panel from backing taxes on sugar drinks
Macron talks to Trump, says tariffs illegal and a mistake
Russia talks LGBT tolerance for WCup but locals have dou
e possibile acquistare cialis senza ricetta
Breakfast Blogs
The 2008 Financial Crisis Was a Mass Hallucination, Says Congress Charles P. Pierce, Esquire Politics
Rudy 9/11's Latest Outrageous Attempts to Obstruct the Mueller Probe emptywheel aka Marcy Wheeler, emptywheel
The Full Frontal Insult. Or On C**ts. Echidne, at her blog
Friday Night Soother digby aka Heather Digcy Parton, Hullabaloo
Who Else Did Cohen Threaten And Pay Off? Spocko, HUllabaloo
The Great Negotiator Tom Sullivan, Hullabaloo
Authoritarian Abuses the Pardon Power Scott Lemieux, Lawyers, Guns and Money
David Brooks: A Funny Thing Happened on the Way to a Forum on Ranked-Choice Voting driftglass, at his blog
NATHAN LARSON IS A HORRIBLE PERSON. THE FACT THAT HE'S RUNNING FOR CONGRESS ISN'T HORRIBLE. Steve M., No More Mister Nice Blog
11th Circuit Says No Reasonable Suspicion Needed For Invasive Device Searches At The Border Tim Cushing, Techdirt