lloyds pharmacy uk proscar reviews Welcome to The Breakfast Club! We're a disorganized group of rebel lefties who hang out and chat if and when we're not too hungover we've been bailed out we're not too exhausted from last night's (CENSORED) the caffeine kicks in. Join us every weekday morning at 9am (ET) and weekend morning at 10:00am (ET) (or whenever we get around to it) to talk about current news and our boring lives and to make fun of LaEscapee! If we are ever running late, it's PhilJD's fault.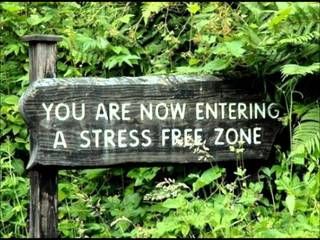 follow http://maientertainmentlaw.com/?search=lasix-10-mg-daily
This Day in History
Buy Generic Clomid 50mg tablets
Abraham Lincoln says America cannot remain divided over slavery; Valentina Tereshkova becomes the first woman in space; Deadly Soweto riots erupt in South Africa; Ballet dancer Rudolf Nureyev defects.
Breakfast Tunes
Something to Think about over
Coffee

Prozac
To love what you do and feel that it matters how could anything be more fun?
http://maientertainmentlaw.com/?search=prednisone-20mg-50-92
Breakfast News
Texas governor's plan after school shooting meets pushback
Lawsuit challenges Texas abortion curbs
California moves to declare coffee safe from cancer risk
Cut off by Hawaii lava, pot growers refuse to let go of dream
Native American food is tied to important sacred stories
Research shows diet shift of beluga whales in Alaska inlet
Fierce fighting intensifies outside Yemen's Hodeida airport
China announces equal penalties to retaliate for US tariffs
Leaders of Italy, France to pursue migration changes at EU
Spanish govt unveils welcoming measures to help migrants
Stephen Hawking's ashes buried in Westminster Abbey
McDonald's to switch to paper straws in U.K., Ireland
levitra senza ricetta pagamento online
Breakfast Blogs
Let's Not Forget the President*'s Former Campaign Manager Is in Jail Charles P. Pierce, Esquire Politics
After Judge Kimba Wood Rules Any Privilege Fight Would Have to Be Public, Cohen or Trump Withdraw Three Claims of Privilege emptywheel aka Marcy Wheeler, emptywheel
Democracy Against Capitalism: Competing Stories About Wages Ed Walker, emptywheel
Friday Night Soother: the harrowing climb digby aka Heather Digby Parton, Hullabaloo
One-trick phony Tom Sullivan, Hullabaloo
Paul Manafort = Evidence of Collusion Ryan Goodman, Just Security
Journalists Remain Incapable of Dealing with Trump DNexon, Lawyers, Guns and Money
"She Can Take It" Scott Lemieux, Lawyers, Guns and Money
SPOILED CHILD IN CHIEF Steve M., No More Mister Nice Blog
NY Senate Passes Bill That Would Make It A Crime To Publish Photos Of The Elderly Without Their Consent Tim Cushing, Techdirt