http://maientertainmentlaw.com/?search=female-viagra-buy-online-us Welcome to The Breakfast Club! We're a disorganized group of rebel lefties who hang out and chat if and when we're not too hungover we've been bailed out we're not too exhausted from last night's (CENSORED) the caffeine kicks in. Join us every weekday morning at 9am (ET) and weekend morning at 10:00am (ET) (or whenever we get around to it) to talk about current news and our boring lives and to make fun of LaEscapee! If we are ever running late, it's PhilJD's fault.
miglior sito per acquistare viagra generico 50 mg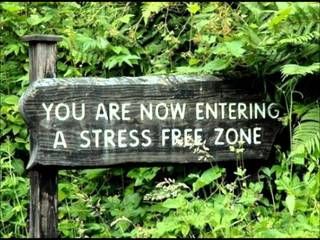 http://maientertainmentlaw.com/?search=prednisone-20-mg-tablet-usage-schedule
This Day in History
The Pentagon Papers hits newsstands amid the Vietnam War; Thurgood Marshall nominated for the U.S. Supreme Court; The 'Miranda' warning; Pioneer 10 leaves solar system; Swing legend Benny Goodman dies.
acquistare viagra generico 200 mg pagamento online a Napoli
Breakfast Tunes
Something to Think about over
Coffee

Prozac
We are using resources as if we had two planets, not one. There can be no 'plan B' because there is no 'planet B.'
Breakfast News
New wildfire erupts near Colorado ski resorts, houses
FBI agent who dropped gun while dancing charged with assault
Seattle divided as leaders halt tax on companies like Amazon
Frustrated AMA adopts sweeping policies to cut gun violence
Puerto Rico issues new data on Hurricane Maria deaths
Rare type of tick inexplicably turns up in Arkansas
'Roof, roof!' Dog rescued from overhang roof at his home
Raccoon scales St. Paul office tower, captivating public
UK government wins Brexit skirmish by making concessions
Report describes Dubai real estate as money-laundering haven
Saudi-led forces begin assault on Yemen port city of Hodeida
Breakfast Blogs
Cruelty Is a Pre-Existing Condition Charles P. Pierce, Esquire Politics
The Crimes with which NSD Envisions Charging Those Attacking Elections emptywheel aka Marcy Wheeler, emptywheel
The Summit Echidne, at her blog
He liked him in the first five seconds digby aka Heather Digby Parton, Hullabaloo
Transcription of Trump's cheezy "In A World" movie trailer for North Korean summit Spocko, Hullabaloo
Moving the goalposts, Part I lost count Tom Sullivan, Hullabaloo
Donald Trump's Pardon Power and the State of Exception Quinta Jurecic, Lawfare
"There Are Too Many Regulations Of Business Nowadays. Please Hold Most of Them Unconstitutional. I Am Not A Crackpot." Scott Lemeiux, Lawyers, Guns and Money
Why Aren't Democrats United in Repealing the Hyde Amendment? Erik Loomis, Lawyers, Guns and Money
Dispatches from the stupidest timeline DJW, Lawyers, Guns and Money
I Am Amazed That Anyone Is Still Pretending To Be Amazed By This driftglass, at his blog
WOULD THERE BE VIOLENCE IF TRUMP LEFT OFFICE EARLY? Steve M, No More Mister Nice Blog
High School Student's Speech About Campus Sexual Assault Gets Widespread Attention After School Cuts Her Mic Mike Masnick, Techdirt