viagra generico 25 mg italia pagamento online a Milano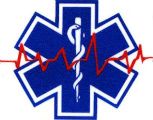 Welcome to the source Stars Hollow Gazette's Health and Fitness News weekly diary. It will publish on Saturday afternoon and be open for discussion about health related issues including diet, exercise, health and health care issues, as well as, tips on what you can do when there is a medical emergency. Also an opportunity to share and exchange your favorite healthy recipes.
Questions are encouraged and I will answer to the best of my ability. If I can't, I will try to steer you in the right direction. Naturally, I cannot give individual medical advice for personal health issues. I can give you information about medical conditions and the current treatments available.
You can now find past source site go site Health and Fitness News diaries here.
miglior sito per comprare viagra generico 50 mg spedizione veloce a Milano Follow us on Twitter @StarsHollowGzt
Epicurious.com has a collection of some of their favorite Summer fruit deserts. As they say, breakout the vanilla ice cream these cherry, stone-fruit, and berry desserts are waiting. Here is just sample of some of my favorites.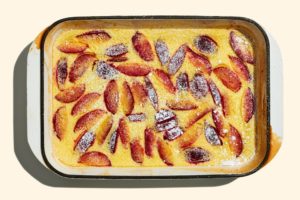 Baked Plum Pudding
Feel free to use your favorite kind of plum for this pudding recipe, but we recommend prune plums, which have an almond-shaped body that tapers at the end. They're on the smaller side, hold up well, and the pit comes off the flesh easily, all of which makes them especially good for baking.
Strawberry Buckle with Lemon-Pistachio Streusel
This coffee-cake like strawberry cake is piled high with a lemony pistachio streusel.
Mixed Berry Cobbler
Serve topped with a generous scoop of vanilla ice cream.
Plum Streusel Coffeecake
Fresh plums get layered between the batter and the streusel in this breakfast, keeping the cake moist and flavorful.
Peach Parfait With Salted Graham Cracker Crumble
A habit-forming graham cracker crumble takes peaches and cream to another dimension.
Skillet Peach Cobbler
This cakelike dessert uses both fresh peaches and peach preserves for unparalleled fruit flavor.
Blueberry Streusel Cake
We doubt you'll have any leftovers from this homey blueberry cake crowned by a buttery, brown-sugar-sweetened streusel topping, but if you do, it will make a fabulous companion to your morning coffee.
see url Health and Fitness News
Too Few Kids Screened For Developmental Delays
100 Now Sick from Salmonella-Tainted Cereal
1 in 9 U.S. Adults Over 45 Reports Memory Issues
Heart Disease in Dogs May be Tied to Certain Foods
Brains May Be as Unique as Fingerprints
Can You Eat Your Way to Better Asthma Control?
Under New Guidelines, More Kids Have Hypertension
Immune Therapy May Help Melanoma in the Brain
Report: Dog Illness Can Spread to Humans
FDA Adds Stronger Warnings to Fluoroquinolones
Any Exercise Helps Beat Post-Smoking Pounds
3 of 4 Black Americans Have Hypertension by 55
PTSD May Put 9/11 First Responders' Hearts at Risk
Wearable, At-Home Patch Could Spot A-Fib Early