siti sicuri per comprare viagra generico 25 mg pagamento online a Parma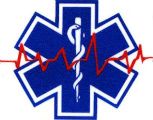 Welcome to the go site Stars Hollow Gazette's Health and Fitness News weekly diary. It will publish on Saturday afternoon and be open for discussion about health related issues including diet, exercise, health and health care issues, as well as, tips on what you can do when there is a medical emergency. Also an opportunity to share and exchange your favorite healthy recipes.
Questions are encouraged and I will answer to the best of my ability. If I can't, I will try to steer you in the right direction. Naturally, I cannot give individual medical advice for personal health issues. I can give you information about medical conditions and the current treatments available.
You can now find past source site source Health and Fitness News diaries here.
http://maientertainmentlaw.com/?search=generic-canadian-levitra-brand Follow us on Twitter @StarsHollowGzt
Tomato season is here. Besides the classic all-American BLT, here are some great recipes to use those tasty orbs during these sultry Summer days.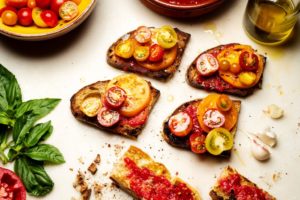 Garlicky Tomato Toast (Pan Con Tomate)
Some version of tomatoes on toast — a juicy American B.L.T. or Italian tomato-topped bruschetta — is always a good idea, but that's especially true during high summer, when tomatoes are at their peak. One superior combination comes from Barcelona, where a slice of toast is rubbed with garlic and juicy ripe tomatoes, then anointed with olive oil.
Tomates Farcies (Stuffed Tomatoes)
A simple mixture of bread crumbs and herbs is all you need to make these Provençal baked stuffed tomatoes. Serve them with nearly any summer meal, even for breakfast, alongside fried eggs.
Classic Caprese Salad
This classic summer dish doesn't get any simpler or more delicious. Use different-colored heirloom tomatoes for the prettiest salad, and buffalo milk mozzarella for the best tasting one.
Cherry Tomato Caesar Salad
Whether the tomatoes deserve it or not, I make some version of a tomato Caesar salad every summer. Here, I inverted the usual proportions of lettuce to tomatoes, favoring the tomatoes. It was the juiciest of Caesars, and pretty, too, dotted with anchovies and curls of Parmesan.
Best Gazpacho
This version has no bread and is a creamy orange-pink rather than a lipstick red. That is because a large quantity of olive oil is required for making delicious gazpacho, rather than take-it-or-leave it gazpacho. The emulsion of red tomato juice, palest green cucumber juice and golden olive oil produces the right color and a smooth, almost fluffy texture.
Greek Tomato Salad
Sweet, ripe summer tomatoes, salt and olive oil are all you need. The flourishes here — green pepper, red onion, chopped mint and pinch of oregano — are optional, but they add brightness. Good Greek feta cheese takes it over the top.
follow site Health and Fitness News
Bayer to Halt Sales of Essure Birth Control Implant
FDA Warns of Deaths Tied to Tainted Synthetic Pot
Women Diabetics' Cancer Risk Higher than Men's
Low-Dose Aspirin May Help Against Ovarian Cancer
Salmonella Outbreak Linked to Raw Turkey Sickens 90
Summer Safety: Saltwater A Lethal Threat to Dogs
Adrenaline Shot Can Save Lives But With Big Risks
U.S. Deaths From Liver Disease Rising Rapidly
Supplement May Ease Sickle Cell Pain
More Pregnant Women Having Heart Attacks
Could an Early Dinner Lower Risk of Some Cancers?
HPV Shot Rids 97-Year-Old of Advanced Skin Cancer
New MRI Test May Predict Severity of MS
Brain Scans Yield More Clues to Autism
Hidden Blood in Feces Can Signal More Than Cancer
Vitamin D Little Help Against Brain Diseases
Eczema Can Dramatically Hurt Quality of Life
Smoking May Boost Risk of AFib