http://maientertainmentlaw.com/?search=long-term-use-side-effects-prednisone Welcome to The Breakfast Club! We're a disorganized group of rebel lefties who hang out and chat if and when we're not too hungover we've been bailed out we're not too exhausted from last night's (CENSORED) the caffeine kicks in. Join us every weekday morning at 9am (ET) and weekend morning at 10:00am (ET) (or whenever we get around to it) to talk about current news and our boring lives and to make fun of LaEscapee! If we are ever running late, it's PhilJD's fault.
acquistare vardenafil Calabria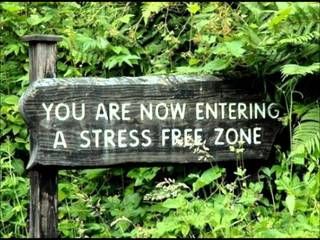 This Day in History
http://buy-generic-clomid.com/
Outbreak of World War One; Troops disperse 'Bonus Army' marchers; A U.S. Army bomber crashes into the Empire State Building; Former first lady Jacqueline Kennedy Onassis and author Beatrix Potter born.
accutane online canadian pharmacy class action
Breakfast Tunes
http://maientertainmentlaw.com/?search=propecia-discount-pharmacy
Something to Think about over
Coffee

Prozac
You have to have been a Republican to know how good it is to be a Democrat.
http://cinziamazzamakeup.com/?x=comprare-viagra-generico-pagamento-online-a-Torino
Breakfast News
'Terrifying' tornados of flame burn California city; 2 dead
Chicago releases plan for court-monitored police reform
The Latest: Judge commends, criticizes family reunifications
Michigan's top court: Schools can ban gun-toting visitors
2 Michigan communities told to stop using contaminated water
Philadelphia to further limit cooperation with ICE
EPA seeks dismissal of lawsuit over Colorado mine spill
Return of possible remains marks 1st step in Korea diplomacy
Russia and West spar over reconstruction of Syria
Pakistan's Khan begins trying to form a coalition government
Cambodian elections a choice between strongman or boycott
WWII ammo complicates efforts to fight German forest fire
Pets rescued after Greece's devastating fire find new homes
World gazes at total lunar eclipse, longest of this century
Breakfast Blogs
There Doesn't Seem to Be Much Praying at the National Prayer Breakfast Charles P. Pierce, Esquire Politics
The Worm Turns: Neither Devin Nunes Nor Ron DeSantis (Thus Far) Support Jim Jordan's Impeachment Bid emptywheel aka Marcy Wheeler, emptywheel
It's the women, stupid digby aka Heather Digby Parton, source site Hullabaloo
The week that was Tom Sullivan, Hullabaloo
A Path to Prosecuting President Trump Paul Savoy, Just Security
How White House Threats to Revoke Security Clearances Violate the First Amendment Kristy Parker and Ben Berwick, Lawfare
Donald Trump Has Betrayed the Republican Party Of Thaddeus Stevens Scott Lemieux, Lawyers, Guns and Money
Disfranchisement and Democracy: A History Simon Balto, Lawyers, Guns and Money
Glenn Greenwald: Transparency For Thee But Not For Me driftglass, at his blog
NOTHING TO SEE HERE, MOVE ON Steve M., No More Mister Nice Blog
The Crime. II Yastreblyansky, Rectification of Names
How Many Trump-Russia Treasons Does Michael Cohen Know About? ALL OF THEM, KATIE! Evan Hurst, Wonkette
You're doing a hell of a job there, Brownie. I mean, Donny. The New York Crank, at his blog
Court Rejects Evidence From Warrantless Search Of Phone Six Years After The Gov't Seized It Tim Cushing, Techdirt
Ajit Pai Lies (Again) To Congress With Claim Net Neutrality Killed Broadband Investment Karl Bode, Techdirt