here Welcome to The Breakfast Club! We're a disorganized group of rebel lefties who hang out and chat if and when we're not too hungover we've been bailed out we're not too exhausted from last night's (CENSORED) the caffeine kicks in. Join us every weekday morning at 9am (ET) and weekend morning at 10:00am (ET) (or whenever we get around to it) to talk about current news and our boring lives and to make fun of LaEscapee! If we are ever running late, it's PhilJD's fault.
viagra generico 25 mg prezzo piu basso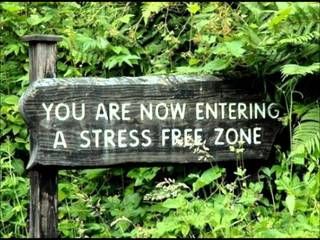 This Day in History
http://maientertainmentlaw.com/?search=best-price-levitra-pills-professional
follow link The Spanish Civil War begins; Sen. Ted Kennedy's passenger dies when he drives his car off a bridge on Chappaquiddick Island; South Africa's Nelson Mandela and musician Ricky Skaggs born.
Breakfast Tunes
Something to Think about over
Coffee

Prozac
I learned a long time ago that reality was much weirder than anyone's imagination.
Breakfast News
Immigrant children describe hunger and cold in detention
MGM sues Vegas shooting victims in push to avoid liability
Judge asked to keep public away from ex-nuke weapons plant
US Army reverses course on discharging 1 immigrant recruit
Deadly Ferguson Fire Threatens Yosemite National Park Communities
EU, US relations sinking further after divisive Trump tour
Nicaraguan forces violently retake symbolic city
Rescue group: Libya left migrants to die in Mediterranean
Russian prosecutors want to question US intel agents
Japan, EU sign trade deal to eliminate nearly all tariffs
https://apnews.com/2389e1938b7f4d57a66fb893f59c68e4/Nowhere-to-run:-Rohingya-hunker-down-as-monsoon-arrives
Iceberg looming over Greenland village is spotted from space
Astronomers Serendipitously Discover 12 Moons Around Jupiter
The Longest Full 'Blood Moon' Of The Century Is Happening This Month
Breakfast Blogs
The Words of Republican Congressmen Are Useless. So, Unfortunately, Are Barack Obama's. Charles P. Pierce, Esquire Politics
How to Charge Americans in Conspiracies with Russian Spies?
emptywheel aka Marcy Wheeler, amptywheel
And Then Trump Said:. Or On the Helsinki Meeting And Its Aftermath. Echidne, at her blog
About that Magnitsky thing digby aka Heather Digby Parton, Hullabaloo
American Betrayal Tom Sullivan, HullabalooExclusive: Trump White House's Intelligence Chief Is Leaving Kate Brannen and Spencer Ackerman, Just Security
Standards for Impeachment: Trump's Defense of Putin in the Face of Russia's Electoral Attacks Bob Bauer, Lawfare
Shit shots count if the table's tilted just pay the man who levels the floor Scott Lemieux, Lawyers, Guns and Money
Our Broken Health Care System, Part the Infinity Erik Loomis, Lawyers, Guns and Money
What idiot says I have to like you to prosecute you? The New York Crank, No More Mister Nice Blog
First House Republican Backs Effort To Restore Net Neutrality Karl Bode, Techdirt