follow Welcome to The Breakfast Club! We're a disorganized group of rebel lefties who hang out and chat if and when we're not too hungover we've been bailed out we're not too exhausted from last night's (CENSORED) the caffeine kicks in. Join us every weekday morning at 9am (ET) and weekend morning at 10:00am (ET) (or whenever we get around to it) to talk about current news and our boring lives and to make fun of LaEscapee! If we are ever running late, it's PhilJD's fault.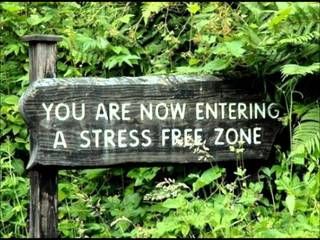 buy viagra lowest price best price for generic viagra
This Day in History
Terror bombings strike London's transit system; Oliver North testifies at Iran-Contra hearings; Sandra Day O'Connor nominated for U.S. Supreme Court; Author Robert Heinlein and musician Ringo Starr born.
miglior sito per acquistare viagra generico spedizione veloce a Venezia
Breakfast Tunes
viagra generico online prezzo piu basso a Torino
Something to Think about over
Coffee

Prozac
May you live as long as you wish and love as long as you live.
Breakfast News
https://apnews.com/84f906e9ada64c8091f087c349ebf052/Judge-rejects-blanket-delay-to-reunite-children-at-border
US-China trade war elevates the risks to the global economy
California fire kills 1 as heat stokes blazes in Western US
Court: Louisiana oil pipeline construction can continue
77-year-old payday lender gets 14 years in prison for scheme
Judge rejects government bid to reopen activist rancher case
Storage collapse sent alcohol gushing into retention ponds
Once known as the awkward rhino, Stormy fathers baby
Hurricane Beryl forms in Atlantic, heads for east Caribbean
After marathon meeting, UK leaders endorse Brexit trade plan
Thai rescuers say trapped boys not yet ready to dive out
6 major wealth funds agree to encourage greener economy
Turkish journalists sentenced for links to US-based cleric
http://cinziamazzamakeup.com/?x=quanto-costa-il-vardenafil-generico-20-mg-online
Breakfast Blogs
'Slow Boat to China' Just Took on a Whole New Meaning Charles P. Pierce, Esquire Politics
They love him for his racism and misogyny digby aka Heather Digby Parton, Hullabaloo
Almost as if they're not welcome Tom Sullivan, Hullabaloo
Unpacking DOJ's New Claim that DHS Can Legally Detain Migrant Children with Their Parents for Longer than Twenty Days Marty Lederman, Deborah Pearlstein and Ryan Goodman, Just Security
Infrastructure Week! Scot Lemieux, Lawyers, Guns and Money
The National Right to Work Committee Keeps Coming for You Erik Loomis. Lawyers, Guns and Money
Hugh Hewitt: The Last Defender of Scamalot driftglass, at his blog
When Donald Trump sinks the economy and puts his followers out of work, will they still cheer for him? Probably. The New York Crank, No More Mister Nice Blog
Police Union Upset Not All Books Paint Cops As Heroes, Calls For Removal Of Titles From School's Reading List Tim Cushing, Techdirt