prednisone no prescription fast shipping Welcome to The Breakfast Club! We're a disorganized group of rebel lefties who hang out and chat if and when we're not too hungover we've been bailed out we're not too exhausted from last night's (CENSORED) the caffeine kicks in. Join us every weekday morning at 9am (ET) and weekend morning at 10:30am (ET) to talk about current news and our boring lives and to make fun of LaEscapee! If we are ever running late, it's PhilJD's fault.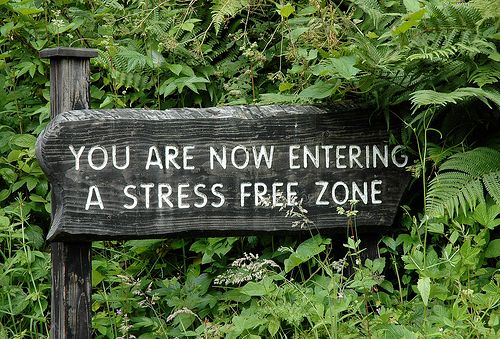 AP's Today in History for July 1st
The Civil War Battle of Gettysburg begins; The first nuclear weapons test in peacetime; TR's assault on San Juan Hill; Britain's Princess Diana born; Hong Kong returned to China; Actor Marlon Brando dies.
Something to think about, Breakfast News & Blogs below
http://cinziamazzamakeup.com/?x=quanto-costa-il-levitra-originale-20-mg-in-farmacia These U.S. industries can't work without illegal immigrants
MARY JO DUDLEY, THE CONVERSATION
The nation's attention is currently on the southern border, where the Trump administration's "zero tolerance" policy has caused a crisis over separated immigrant children.

Sometimes forgotten as the nation focuses attention on migrants currently trying to cross the border is that millions of undocumented immigrants continue to live in the U.S. – and most of them work.

And in fact, these workers play vital roles in the U.S. economy, erecting American buildings, picking American apples and grapes, and taking care of American babies. Oh, and paying American taxes.

My work as the director of the Cornell Farmworker Program involves meeting with undocumented workers in New York, and the farmers who employ them. Here's a snapshot of who they are, where they work – and why Americans should care about them.

…
Something to think about over
coffee

prozac


'We Need to Talk About the Future of the Democratic Party': Alexandria Ocasio-Cortez's Twitter Thread That Every Democrat and Independent Voter Should Read
Jon Queally, Common Dreams
Battling to unseat powerful Democrat and incumbent Rep. Joe Crowley from his seat in New York's 14th Congressional District in next week's primary, progressive challenger Alexandria Ocasio-Cortez on Friday issued a rousing challenge to her party—and its wouldbe voters—as she offered a critique of the status quo and explained why it is time for constituents to demand more and better from their elected leaders.

With less than a week to go, Ocasio-Cortez has an uphill battle in New York's closed Democratic primary against Crowley, a veteran member of Congress who has climbed the ranks of the Democrat's House leadership.

But on Friday, she had a few things to say about the campaign she is running and where she believes the party needs to be heading.

She started by saying, "We need to talk about the future of the Democratic Party." And then it went like this:

We need to talk about the future of the Democratic Party.

We are at a crisis point in our country.

If we continue to vote for the same leadership & tactics that lost us 1,000 seats, the House, the Senate, AND the Presidency, we will continue to be a nation in decline.

— Alexandria Ocasio-Cortez (@Ocasio2018) June 22, 2018

We cannot afford to stay the course and elect the same exact leadership over + over.

People ask me, "How do you plan to change the party?"

Can't be me. WE have to ELECT a new Democratic Party – one that fights doggedly for working class Americans and stands for the vulnerable.

— Alexandria Ocasio-Cortez (@Ocasio2018) June 22, 2018

Incumbent Democrats voted to create ICE.

Incumbent Democrats voted to gut Dodd-Frank before passing.

Incumbent Democrats voted to lower the Federal minimum wage in Puerto Rico to $4.25/hour.

We need to change the Democratic Party because that is what we CAN change.

— Alexandria Ocasio-Cortez (@Ocasio2018) June 22, 2018

Red to Blue is critically important. But many Red to Blue Dems will always have pressure to be moderate so they can keep their seats.

Safe Blue Dems should be charting the most ambitious visions and ideas for future.

Instead, they are raking in Republican lobbyist cash.

— Alexandria Ocasio-Cortez (@Ocasio2018) June 22, 2018

What we desperately need right now are fierce advocates for economic, social, and racial justice.

Experienced new candidates that present new ideas – Abolish ICE, a Fed Jobs Guarantee – to influence National discourse and ORGANIZE the electorate, not BUY the electorate.

— Alexandria Ocasio-Cortez (@Ocasio2018) June 22, 2018

An ORGANIZED electorate is far more powerful, because a purchased electorate does not engage.

ORGANIZED electorates win midterms and build power. Purchased electorates remain expensive and don't push for change in the off-season.

— Alexandria Ocasio-Cortez (@Ocasio2018) June 22, 2018

When I started this race, I pretty much did everything they told you not to do: I engaged non-primary voters, young people, poc, people w/o college degree.

Because that's what organizers do.

I refuse to accept that 97% of New Yorkers are "non-voters." We are changing that NOW.

— Alexandria Ocasio-Cortez (@Ocasio2018) June 22, 2018