canadian levitra generic buy online Welcome to The Breakfast Club! We're a disorganized group of rebel lefties who hang out and chat if and when we're not too hungover we've been bailed out we're not too exhausted from last night's (CENSORED) the caffeine kicks in. Join us every weekday morning at 9am (ET) and weekend morning at 10:00am (ET) (or whenever we get around to it) to talk about current news and our boring lives and to make fun of LaEscapee! If we are ever running late, it's PhilJD's fault.
http://cinziamazzamakeup.com/?x=disfunzione-erettile-analisi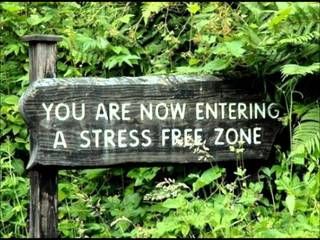 http://buy-generic-clomid.com/ propecia tablets in women side effects
This Day in History
http://acrossaday.com/?search=order-cialis-pills
America's Declaration of Independence; Former Presidents John Adams and Thomas Jefferson die on same day; Israel's raid at Entebbe; West Point opens; Lou Gehrig's farewell to baseball; Neil Simon born.
quanto costa vardenafil originale 2017
Breakfast Tunes
canadian viagra and healthcare
Something to Think about over
Coffee

Prozac
I am the living death, a Memorial Day on wheels. I am your Yankee Doodle Dandy, your John Wayne come home, your Fourth of July firecracker exploding in the grave.
Breakfast News
Social issues roiling US weigh heavy on Independence Day
Wildfire destroys over 100 Colorado homes ahead of holiday
Guatemalan mom separated from 3 kids thankful after reunion
Hawaii bans sale of sunscreens with coral-harming chemicals
Boats and bacteria: Urban waterways offer fun with risks
Renovated museum opens as part of $380M Gateway Arch project
Alaskan husky helps rescue injured hiker near Anchorage
Mexico's ruling party seeks way forward after drubbing
Forecast of heavy rain could complicate Thai cave rescue
NATO allies defend military spending amid Trump criticism
Bono warns that existence of UN, EU and NATO are threatened
informazioni vardenafil dosaggio
Breakfast Blogs
Barack Obama Needs to Get His Hands Dirty Charles Pierce, Esquire Politics
Putting a Face (Mine) to the Risks Posed by GOP Games on Mueller Investigation emptywheel aka Marcy Wheeler, emptywheel
"Either you're in on it or you're a liar" digby aka Heather Digby Parton, Hullabaloo
Holy Family Caged Just Like In ICE Detention Spocko, Hullabaloo
Try, try again Tom Sullivan, Hullabaloo
From the Travel Ban to Family Separations: Malevolence, Incompetence, Carelessness Carrie Cordero and Quinta Jurecic, Lawfare
Why won't Elliott Broidy actually say he had an affair with Shera Bechard? Paul Campos, Lawyers, Guns and Money
But His Compliance With Email Server Management Best Practices Is Also Terrible Scott Lemieux, Lawyers, Guns and Money
Returning to the Dumpster Fire Erik Loomis, Lawyers, Guns and Money
Today In "Looking With Alarm" News: Local Publisher Calls For Civility! driftglass, at his blog
YEAH, BUT THEY DON'T CONSIDER US AMERICANS, SO WE DON'T COUNT Steve M., No More Mister Nice Blog
Fresh Off Its Merger, AT&T Jacks Up Price Of Streaming Video Service Karl Bode, Techdirt