propecia versus avodart for hair growth Welcome to The Breakfast Club! We're a disorganized group of rebel lefties who hang out and chat if and when we're not too hungover we've been bailed out we're not too exhausted from last night's (CENSORED) the caffeine kicks in. Join us every weekday morning at 9am (ET) and weekend morning at 10:00am (ET) (or whenever we get around to it) to talk about current news and our boring lives and to make fun of LaEscapee! If we are ever running late, it's PhilJD's fault.
acquistare viagra generico 50 mg a Napoli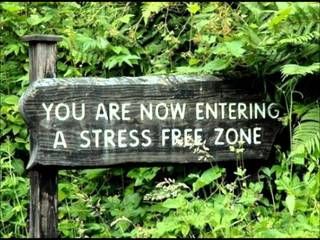 http://maientertainmentlaw.com/?search=long-term-accutane-side-effects
This Day in History
Hurricane Katrina blows ashore in southeast Louisiana.
Breakfast Tunes
http://cinziamazzamakeup.com/?x=comprare-viagra-generico-200-mg-a-Genova
Something to Think about over
Coffee

Prozac
Truth is tough. It will not break, like a bubble, at a touch; nay, you may kick it about all day like a football, and it will be round and full at evening.
Breakfast News
Ex-Texas cop guilty of murder for killing unarmed black teen
Why Canada's exclusion from US-Mexico deal raises obstacle
Hurricane's death toll in Puerto Rico put at nearly 3,000
Some polling places open hours late for Arizona primary
Rebuilding is a struggle after California wine country fires
Texan says he's selling 3D-printed gun plans, despite ruling
Toxic pesticides found at most illegal California pot farms
Bill Gates directs education funding to poor US schools
UN experts: Possible war crimes by all parties in Yemen
US to continue backing Saudi coalition in Yemen war
In Spain, renewed efforts to appease victims of dictatorship
Brazil to deploy military in state flooded with Venezuelans
French environment minister quits: World 'not doing enough'
Iran president fails to appease lawmakers in economic crisis
Iran asks UN's highest court to suspend US sanctions
Berlin offers police help after violent far-right protest
Japanese man returns home after release by North Korea
Breakfast Blogs
The North Carolina Primaries Just Became a Logistical Nightmare Charles P. Pierce, Esquire Politics
If Mueller Shows Trump and Stone Cheated to Win the Primary, Will Republicans Turn on Trump? emptywheel aka Marcy Wheeler, emptywheel
The Economics of Women And Work. Some Snippets. Echidne, at her blog
Grandpa googled and and got confused digby aka Heather Digby Parton, Hullabaloo
What Joe Biden said: NC gerrymandering ruling Tom Sullivan, Hullabaloo
Condolence Payments for Civilian Casualties: Lessons for Applying the New NDAA Joanna Naples-Mitchell, Just Security
Europe Looks for Ways to Protect Businesses from Iran Sanctions J. Dana Suster, Lawfare
Any Iraqi Who Still Has Two Hands Is No Doubt Clapping For These McCain Takes Erik Loomis, Lawyers, Guns and Money
The Collapse of the Republican Center-Right Dan Nexon, Lawyers, Guns and Money
On the DNC Reforms Lawyers, Guns and Money
An Operation Memory Hole Project Update: Peter Wehner driftglass, at his blog
Annals of Derp: It's also Cognitive Dissonance Yastreblyansky, Rectification of Names
SOME LEFTIES ARE ILLIBERAL ON SPEECH, BUT ALL REPUBLICANS ARE ILLIBERAL ON DEMOCRACY Steve M., No More Mister Nice Blog
GSA Makes Shocking Decision To Block Competitor To Trump Hotel Five Dollar Feminist, Wonkette
Federal Court Has Had ENOUGH Of North Carolina Republicans' Shit Doktor Zoom, Wonkette
Conservatives: Stop Crying Wolf On Tech Bias Or No One Will Ever Take You Seriously Zach Graves, Techdirt