dove acquistare vardenafil contrassegno in italia Welcome to The Breakfast Club! We're a disorganized group of rebel lefties who hang out and chat if and when we're not too hungover we've been bailed out we're not too exhausted from last night's (CENSORED) the caffeine kicks in. Join us every weekday morning at 9am (ET) and weekend morning at 10:00am (ET) (or whenever we get around to it) to talk about current news and our boring lives and to make fun of LaEscapee! If we are ever running late, it's PhilJD's fault.
accutane side aging side effects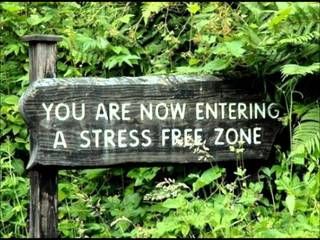 This Day in History
http://cinziamazzamakeup.com/?x=levitra-professional-prezzo
levitra durata effetto 'Son of Sam' killer David Berkowitz caught near New York City; Leno and Rosemary LaBianca murdered by Charles Manson's cult; FDR stricken with polio; The Smithsonian Institution established.
http://maientertainmentlaw.com/?search=prednisone-10-mg-12-daypack-instructions
Breakfast Tunes
Something to Think about over
Coffee

Prozac
If I had to live my life again, I'd make the same mistakes, only sooner.
Breakfast News
Judge orders migrants returned to US in midst of deportation flight
US judge halts deportation, threatens Sessions with contempt
Court orders ban on harmful pesticide, says EPA violated law
Facebook says removing content on 3D printing of guns
Judge won't bar public from refuge that was once a nuke site
Flames inch close to California homes as thousands evacuate
US wildlife boss departs after stirring fears on species law
Billionaire drops quest to split California into 3 parts
Rescue team rushes to help ailing orca spotted off Canada
Montana to keep 1,000 bears amid push to lift protections
Argentina rejects legal abortion — and not all Catholics are celebrating
Chinese Muslims protest plans to demolish mosque
Third strong earthquake shakes Lombok as death toll tops 300
Myanmar snubs Hague court's intervention in Rohingya crisis
Poles want coal jobs protected amid green energy shift
British Museum to return looted antiquities to Iraq
Breakfast Blogs
ICE Is the Sharp Edge of the Trump Administration*'s Policy of Making America White Charles P. Pierce, Esquire Politics
Oleg Deripaska Probably Fed Both Parties Dirt in 2016 Election emptywheel aka Marcy Wheeler, emptywheel
Yes, it is happening here digby aka Heather Digby Parton, Hullabaloo
Answering Christopher Buskirk's Question tristero, Hullabaloo
Carrying A Gun Didn't Protect Rep. Collins From Insider Trading Indictment Spocko, Hullabaloo
What's in it for MAGAs? Tom Sullivan, Hullabaloo
Election Interference Is Just a Symptom. Evaporation of Trust is the Disease. Jen Easterly and Joshua Geitzer, Just Security
Every Accusation Is A Confession, Vote Fraud Fraud Edition Scott Lemieux, Lawyers, Guns and Money
The varieties of racist experience Paul Camops, Lawyers, Guns and Money
Erik Visits an American Grave, Part 302/Dead Horses in American History, Part 19 Erik Loomis, Lawyers, Guns and Money
How Much Does It Cost to Buy Yourself an Op-Ed in The New York Times? driftglass, at his blog
The psychopath's ability Yastreblyansky, Rectification of Names
Russian Haxxors In Florida's Database, Killin' Ur Votz Doktor Zoom, Wonkette
Laura Ingraham Fears White Genocide The Rude Pundit, at his blog
Tribune Kills Merger, Sues Sinclair For Its 'Unnecessarily Aggressive' Merger Sales Pitch Karl Bode, Techdirt