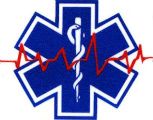 Welcome to the Stars Hollow Gazette's Health and Fitness News weekly diary. It will publish on Saturday afternoon and be open for discussion about health related issues including diet, exercise, health and health care issues, as well as, tips on what you can do when there is a medical emergency. Also an opportunity to share and exchange your favorite healthy recipes.
Questions are encouraged and I will answer to the best of my ability. If I can't, I will try to steer you in the right direction. Naturally, I cannot give individual medical advice for personal health issues. I can give you information about medical conditions and the current treatments available.
You can now find past Health and Fitness News diaries here.
Follow us on Twitter @StarsHollowGzt
What To Cook
Even though Summer is coming to an end, cooks are still benefiting from the harvest from backyard gardens and garden stands.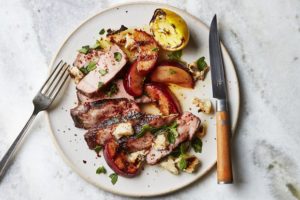 Grilled Pork Chops with Plums, Halloumi, and Lemon
If you like feta, you should get to know Halloumi, a Cypriot cheese sold at Greek markets, specialty food stores, and some supermarkets.
Plum Streusel Coffeecake
Scatter more plums between a tender cake batter and a nutty streusel topping for dessert
Fresh Corn Quiche
Fresh corn kernels and a quick blender egg custard are all that go into a store bought pie shell.
Oven-Baked Sheet-Pan Bacon
Not only does this oven method free you from needing to constantly tend the bacon while it cooks, but it also produces superior results.
Roasted Cherry Tomato Caprese
Give those last cherry tomatoes a boost by roasting them in this cooler weather version of Caprese salad
Cast-Iron Pizza with Fennel and Sausage
Cooking sausage in the pan before adding the dough infuses the crust with porky flavor.
Health and Fitness News
Second Contaminant Found in Valsartan Drugs
1 in 12 in U.S. Lives With Intrusive Chronic Pain
Coffee May Have Another Perk for Kidney Patients
No Short-Term Cancer Risk From Recalled Valsartan
Internal Clock May Affect Epileptic Seizure Timing
FDA Gets Tough on Juul, Other E-Cigarette MakersADHD Tied to Raised Risk of Early Parkinson's
Banned Supplement Found in Weight-Loss Products
Even High-Fat Dairy Might Be Good for You
Blood Sugar Spike in Pregnancy Bad for Mom & Baby
Chronic Pain May Drive Some to Suicide