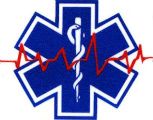 Welcome to the Stars Hollow Gazette's Health and Fitness News weekly diary. It will publish on Saturday afternoon and be open for discussion about health related issues including diet, exercise, health and health care issues, as well as, tips on what you can do when there is a medical emergency. Also an opportunity to share and exchange your favorite healthy recipes.
Questions are encouraged and I will answer to the best of my ability. If I can't, I will try to steer you in the right direction. Naturally, I cannot give individual medical advice for personal health issues. I can give you information about medical conditions and the current treatments available.
You can now find past Health and Fitness News diaries here.
Follow us on Twitter @StarsHollowGzt
What's Cooking This Weekend
Cooler weather is here and the leaves in northern part of the country are starting to turn. The last of the summer harvest is at the green markets which means that pumpkins and squash are plentiful. My daughter like her slow cooker which frees up time for other activities, like leaf watching.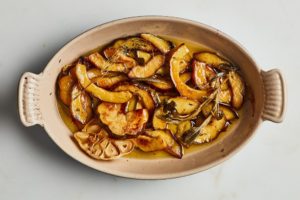 Slow-Cooked Winter Squash with Sage and Thyme
Douse squash in lots of oil and let it slow-roast to golden-deliciousness in this hands-off dish.
Braised Chicken Thighs With Squash and Mustard Greens
Don't have an acorn squash for this chicken thighs recipe? Use butternut. Not into mustard greens? Use kale, Swiss chard, or spinach.
Kale and Wild Rice–Stuffed Winter Squash
Between the kale, the rice, and the squash, it's chock-full of fiber, antioxidants, and minerals. And the nutty, salty Pecorino Romano cheese gives it a quiet punch.
Strip Steak with Roasted Acorn Squash and Sprouted Lentils
This steak, with lentils, squash, pesto, almonds, and marinated feta, will be unlike anything you've ever tried before. In a good way.
Cast-Iron Roast Chicken with Winter Squash, Red Onions, and Pancetta
Why wouldn't you throw some veggies around your bird while it roasts? You've got a hot pan that's about to be full of sizzling schmaltz just begging to bathe a mosaic of squash and onions with tons of chicken-y flavor.
Roasted Acorn Squash and Honey
Few side dishes are better on a cool fall evening than roasted acorn squash sweetened with just a little honey and made even mellower with nutmeg and fresh sage leaves.
Health and Fitness News
FDA Bans Import of Meds From Chinese Firm
DEA Reschedules CBD Drug for Epilepsy
FDA OKs Another Alternative to EpiPen
Deadly Flu Season Spurs New Push for Vaccinations
Study: Oxygen Therapy May Help Sudden Hearing Loss
Newer Birth Control Pills Tied to Lower Odds for Ovarian Cancer
Rat Poison in Synthetic Pot Can Kill Users: Report
2-Minute Activity Breaks May Help Kids Stay Fit
New Therapy May Control HIV Without Daily Pills
Household Chemicals Harming Your Cat's Thyroid?
Breast Cancer Treatment Adherence Varies by Race
CDC: Infants Born With Syphilis at 20-Year High
Can Fish Oil Cut Danger of High-Risk Heart Issues?
Antibiotics May Cure Appendicitis Without Surgery