quanto costa Viagra generico 100 mg online a Torino Welcome to The Breakfast Club! We're a disorganized group of rebel lefties who hang out and chat if and when we're not too hungover we've been bailed out we're not too exhausted from last night's (CENSORED) the caffeine kicks in. Join us every weekday morning at 9am (ET) and weekend morning at 10:00am (ET) (or whenever we get around to it) to talk about current news and our boring lives and to make fun of LaEscapee! If we are ever running late, it's PhilJD's fault.
long term use side effects prednisone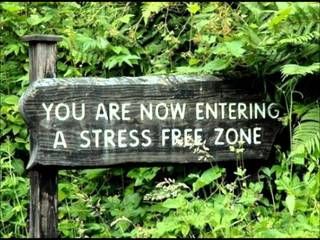 http://cinziamazzamakeup.com/?x=acquistare-viagra-generico-100-mg-a-Roma
This Day in History
Israel and the Palestinians sign a major accord; President George W. Bush takes responsibility for the federal response to Hurricane Katrina; Attica prison uprising ends; Rapper Tupac Shakur dies.
side effects of the drug lasix
Breakfast Tunes
Something to Think about over
Coffee

Prozac
We give you the facts. I told you information is power – knowledge is power. We can't be in an ideological battle to redeem the soul of this country if we don't have the facts.
http://cinziamazzamakeup.com/?x=siti-sicuri-per-comprare-viagra-generico-25-mg-pagamento-online-a-Napoli
Breakfast News
Storm's uncertain track sows fear; 10 million in crosshairs
US 'likely' has taken over as the world's top oil producer
Booker releases new confidential records about Kavanaugh
Louisiana abortion clinic wants regulatory rewrite nullified
Planned Parenthood picks Chinese-born doctor as new leader
Tropical storm fades but still douses Hawaii with rain
NYC to add nonbinary 'X' designation to birth certificates
Unique Gullah communities have ridden out many hurricanes
US warns Moscow over looming attack in Syrian city of Idlib
Putin: Suspects in Britain poisoning are innocent civilians
Strongest typhoon this year closes in on north Philippines
Japan opposition leader says its PM is too close to Trump
Da Silva's candidate vows to be his own man in Brazil
Western leaders line up to visit Macedonia before referendum
Jewish collector's descendant gets Nazi-looted Renoir back
Breakfast Blogs
I'm Definitely Not Saying It's Aliens Charles P. Pierce, Esquire Politics
The $30 Million Leverage Mueller Has to Force Paul Manafort's Cooperation emptywheel aka Marcy Wheeler, emptywheel
Sexual abuse is now officially a conservative movement value digby aka Heather Digby Parton, Hullabaloo
Unnatural disaster Tom Sullivan, Hullabaloo
Civilian Control of the Military During an Age of Trump and "Administrative Coups" Mark Nevitt, Just Security
Responses to the Demagogue: "Unsung Heroes" and the Impeachment Process Bob Bauer, Lawfare
The Kavanaugh's Tale Scott Lemieux, Lawyers, Guns and Money
The Working Poor and the Working Homeless Simon Balto, Lawyers, Guns and Money
Erik Visits an American Grave, Part 326 Erik Loomis, Lawyers, Guns and Money
The ELIZA Trap driftglass, at his blog
FEMA Frantically Prepares Apology For Screwing Up Hurricane Florence Response
For the Record: It's Complicated Yatreblyansky, Rectification of Names
What Did That Dumb Orange Motherfucker Say Now? (Hurricane and 9/11 Edition) The Rude Pundit, at his blog
Mitch McConnell Officially Losing His Shit, Because The Senate Is IN PLAY, AYUP. Evan Hurst, Wonkette
WHY DOES THE GOP WANT TO MAKE ITS OPPONENTS APPEAR COOL?No More Mister Nice Blog