Welcome to The Breakfast Club! We're a disorganized group of rebel lefties who hang out and chat if and when we're not too hungover we've been bailed out we're not too exhausted from last night's (CENSORED) the caffeine kicks in. Join us every weekday morning at 9am (ET) and weekend morning at 10:30am (ET) to talk about current news and our boring lives and to make fun of LaEscapee! If we are ever running late, it's PhilJD's fault.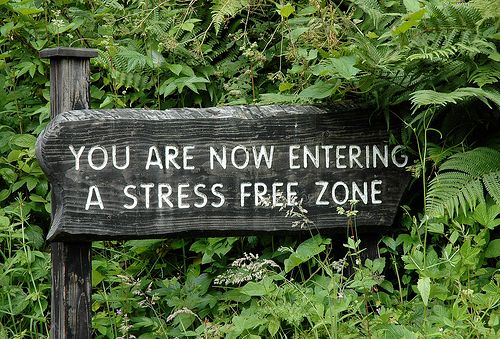 Vietnam War deserters and draft evaders receive conditional amnesty; Palestinian refugees massacred in Lebanon; Mexico pushes for independence; Opera star Maria Callas dies; Blues great B.B. King born.
Woody Guthrie's timeless 'songs of the people,' especially those about refugees, or unions, or the displaced, or migrant farm workers (as this one is), seem as relevant today as they were when they were written more than 70 years ago. This is a very simple, straight ahead, unembellished rendering of Pastures of Plenty, in keeping with Guthrie's own 'one chord' version. It is played here clawhammer style, on a Romero Banjo, in "Sawmill" tuning (tuned down a tone and a half to be an E modal tuning) and was recorded on 6 July 2018, at Montreal's Yellow Door Coffeehouse Friday Night Hootenanny.
Something to think about, Breakfast News & Blogs below


JUSTICE DEPARTMENT ATTEMPTS TO SUPPRESS EVIDENCE THAT THE BORDER PATROL TARGETED HUMANITARIAN VOLUNTEERS
Ryan Devereaux, The Intercept
FOUR VOLUNTEERS WITH a faith-based humanitarian group drove onto a remote wilderness refuge in southern Arizona last summer hoping to prevent an unnecessary loss of life. A distress call had come in, a woman reporting that two family members and a friend were without water in one of the deadliest sections of the U.S.-Mexico border. For hours, the volunteers' messages to the Border Patrol went unanswered. With summer in the Sonoran Desert being the deadliest time of year, they set off in a pickup truck, racing to the peak where the migrants were said to be.

Once on the refuge, the volunteers were tracked by federal agents, beginning a process that would lead to federal charges. Now, more than a year later, they each face a year prison, and Trump administration prosecutors are fighting to keep the communications of law enforcement officials celebrating their prosecution from becoming public.

The legal wrangling began this week, when the volunteers' attorneys filed a series of motions urging Arizona Magistrate Judge Bruce G. Macdonald to dismiss the charges against them, citing allegations of selective enforcement and violations of international law, due process, and religious freedom. Attached to the motions were several exhibits, including text messages between federal law enforcement officials. Justice Department attorneys quickly moved to have the motions sealed, but not before The Intercept downloaded them from Pacer, the public-facing repository for federal court records.

The exhibits include text messages between a U.S. Fish and Wildlife Service employee and a Border Patrol agent, in which the Fish and Wildlife employee declares "Love it" in response to the prosecution of the volunteers. Described in the text messages as "bean droppers," volunteers with the group No More Deaths and their organization are referred to by name in the communications between federal law enforcement officials, who describe, with apparent glee, the government's "action against them."

Within hours of the exhibits being submitted Monday, Trump administration lawyers called on Macdonald to seal the text messages, on grounds that they contain "sensitive law enforcement information." The government prosecutors also requested the sealing of a blank Fish and Wildlife permit application — available online — and documents turned over via a Freedom of Information Act request, citing the same justification. Attorneys for the defendants then filed an opposition motion, arguing that the government's descriptions of the materials "strain credulity."

…
Something to think about over
coffee

prozac


Missouri town gets new newspaper, The Uranus Examiner
URANUS, Mo. (AP) — Cue the giggling: A small Missouri town has a new newspaper called The Uranus Examiner.

KYTV reports that the newspaper's launch was announced Wednesday, just days after GateHouse Media said it was shuttering Pulaski County's local paper, the Daily Guide.

The new publication's editor, Natalie Sanders, led the Daily Guide before leaving in June to start what she calls a "fun" paper that will include local news and promote the tourist town of Uranus, which is pronounced the way any self-respecting class clown would say it.

Uranus sits along historic Route 66 and is known for quirky attractions, including a fudge shop and the world's largest belt buckle.

Luge Hardman, the mayor of nearby Waynesville, where the Daily Guide was based, says she thinks the "innuendo" surrounding the new publication's name will bring "public ridicule."

___

This story has been corrected to delete a reference to Luge Hardman as "he." Hardman is a woman.

___