Welcome to The Breakfast Club! We're a disorganized group of rebel lefties who hang out and chat if and when we're not too hungover we've been bailed out we're not too exhausted from last night's (CENSORED) the caffeine kicks in. Join us every weekday morning at 9am (ET) and weekend morning at 10:30am (ET) to talk about current news and our boring lives and to make fun of LaEscapee! If we are ever running late, it's PhilJD's fault.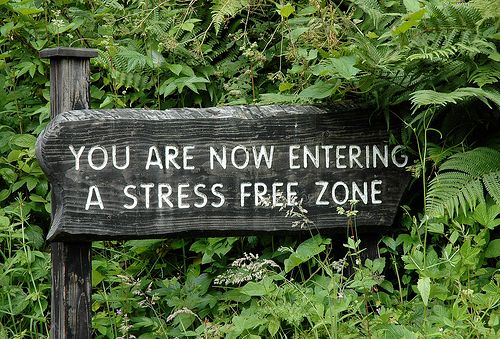 AP's Today in History for October 15th
Convicted Nazi war criminal Herman Goering commits suicide behind bars; World War I spy Mata Hari executed; Nikita Khrushchev ousted as Soviet Union's leader; 'I Love Lucy' premieres on TV.
Something to think about, Breakfast News & Blogs below
NEARLY EVERY MEMBER OF THE CONGRESSIONAL PROGRESSIVE CAUCUS STILL TAKES CORPORATE PAC MONEY
Rachel M. Cohen, Ryan Grim, The Intercept
IN APRIL, THE Congressional Progressive Caucus announced that it was going to be drawing a line: Its political action committee would no longer accept corporate campaign donations.

"If we are going to end the influence of corporations and special interests in government, we have to start by not relying on their support," said caucus co-chair Mark Pocan, D-Wis. "Only by being fully independent of their financial influence can we prioritize people over corporations."

The development was largely ignored by the press, but for those who heard about it, the move raised an immediate question: Wait, the Congressional Progressive Caucus was taking corporate money?

Yes, it was. And not only did the Congressional Progressive Caucus PAC accept corporate contributions until recently, but also, almost all of its 78 members — including Pocan — still take corporate money individually, even as their caucus shuns it. Just four caucus members who will be returning to the House next session have pledged to decline corporate funds: Reps. Pramila Jayapal, D-Wash.; Ro Khanna, D-Calif.; Tulsi Gabbard, D-Hawaii; and David Cicilline, D-R.I.

That number, however, is about to balloon to as many as 40 or more, as a wave of successful progressive insurgents — including Alexandria Ocasio-Cortez, Jahana Hayes, Rashida Tlaib, and Ilhan Omar — are poised to join the House of Representatives.

…
Something to think about over
coffee

prozac


There's a Lot of Talk About 'Mobs' These Days. Let Me Refer You to the Constitutional Convention
Charles P. Pierce
I've been thinking a lot about mobs recently. The word's been getting tossed around a lot these days, mostly by Republicans, who were inconvenienced over one weekend in their attempt to put a credible accused sex offender, and the Edward Scissorhands of the topiary of the truth, on the Supreme Court. The word is being tossed around even by the president*, who's been entertaining mobs ever since he rode down the golden escalator in 2015, and by his mouthpiece, Rudy Giuliani, who once ginned up a police mob to intimidate the sitting mayor of New York City.

An endless stream of Republican coat holders, hangers-on, cabana boys, and congressmen, but I repeat myself, have shown up on TV and in back of podiums talking about the angry mobs of women that made it hard for them to get to the cafeteria. And I was thinking how similar it was to this earlier exercise of mob rule.

Once, there was a legislative body that was equally divided on an important political question. One side had a slim and shaky majority. The other side decided that the best strategy was to have a couple of their members not show up in the chamber, thereby denying the majority a quorum. This was a venerable parliamentary tactic, and you may recall a few years ago with Democratic legislators in Wisconsin tried the same thing, hiding out in Illinois.

Anyway, here is an account of what happened next.

Two members who had been lingering… suddenly appeared in the room where the legislature met. They had been forcibly seized and dragged to the state house by the sergeant-at-arms and three men…[One] protested that he had been 'forcibly brought into the assembly room, contrary to his wishes,' and 'begged that he might be dismissed from the House…When [he] tried to flee, spectators in the gallery 'cried out stop him' and a crowd at the door forced him to return to his place…

And that, dear friends, was how the Pennsylvania convention to discuss the ratification of the United States Constitution was able to open on schedule on November 20, 1787.

Was the crowd that grabbed these two poor bastards a "mob"? I guess so. Certainly, the crowd that blocked the door was. But was there endless forelock tugging about how the quorum finally was achieved? Did the newspapers of the day—blatantly partisan, most of them—maunder forever about civility in the politics of the time? Hell, no. They had more important questions to settle. The opponents of the Constitution—who included James McCalmont and Jacob Miley, the two delegates who were grabbed up—mustered a strong defense of their position, but they were outvoted, 46-23. And that was the way things were.

And, as the late Pauline Maier points out in her brilliant study of the time, Ratification, Pennsylvania's vote in favor of the new Constitution was vital to its eventual adoption. But the notion that large and emotional political crowds are necessarily to be distrusted because they are large and emotional has a very short history in this country and, unfortunately, a lot of influential people seem to be attached to it—so much so that, one day, they wake up blinking in the sunshine and wonder how all that damn tea got in the harbor.
I've been thinking about the Angry Mob talking point too. I think that's why Fox has stopped broadcasting Trump Rallies. Talk about an Angry Mob.