Welcome to The Breakfast Club! We're a disorganized group of rebel lefties who hang out and chat if and when we're not too hungover we've been bailed out we're not too exhausted from last night's (CENSORED) the caffeine kicks in. Join us every weekday morning at 9am (ET) and weekend morning at 10:30am (ET) to talk about current news and our boring lives and to make fun of LaEscapee! If we are ever running late, it's PhilJD's fault.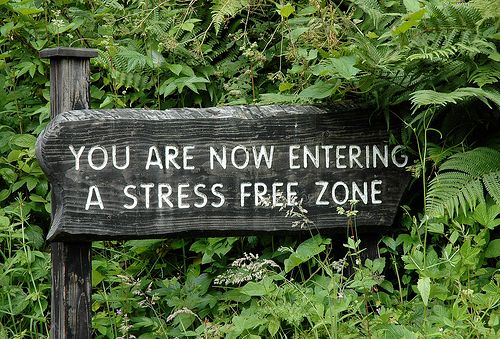 AP's Today in History for October 22nd
A Cold War crisis over Cuba leads to brink of nuclear war; Shah of Iran allowed into U.S. for treatment; 'Pretty Boy' Floyd killed; Last victim slain in D.C. sniper shootings; Cellist Pablo Casals dies.
Something to think about, Breakfast News & Blogs below
Khashoggi murder exposes Trump administration's dependency on Saudis
It's not just arms sales and business contacts, Trump needs Saudi Arabia to boost oil production when Iran sanctions kick in and to fund US plans for Syria
Julian Borger in Washington and Jon Swaine in New York, The Guardian
The murder of Saudi dissident journalist Jamal Khashoggi has come at time when the Trump administration is at its most dependent on Riyadh for the success of both its foreign and domestic policies.

Donald Trump has spoken repeatedly about US arms sales to Saudi Arabia, hugely overstating the actual figures. The president also benefits personally by Saudi royals and officials spending freely at his luxury hotel.

But he is reliant on Riyadh for more urgent and consequential reasons.

In three weeks' time, sweeping US sanctions go into effect on Iran, as the administration seeks to cut off the country's oil exports. Since walking out of an international nuclear deal with Iran in May, Trump has made crippling the Iranian economy a foreign policy priority, though his officials deny the aim is regime change.

Without a compensating increase in oil supply from other oil suppliers, Saudi Arabia foremost, the sanctions that go into effect on 4 November will produce a spike in oil prices just ahead of the finely balanced midterm elections.

…

Saudi support in critical to other planks of Trump's Middle East policy. Saudi Arabia is the main financier of a Syrian stabilisation fund. Trump has been persuaded by allies and his own officials to keep US troops in Syria to combat Isis and provide a bulwark against Iranian influence. But he insisted other nations pay more of the bill. Riyadh pledged $100m in August, but the money only landed in US accounts on Tuesday – the day the secretary of state, Mike Pompeo, arrived in Riyadh to talk to the Saudi king and crown prince about Khashoggi's fate.

…

Hassan Hassan, a senior research fellow at the programme on extremism at George Washington University and an expert on Syria, said: "The whole administration's policy hinges on how much Saudi is willing to contribute in eastern Syria. All these elements of administration policy are interconnected and Saudi Arabia is the centrepiece."

Throughout the Trump presidency so far it has been hard to determine where his interpretation of the US national interest ends and where his own personal interests begin. The president's claim following the death of Jamal Khashoggi that he had "no financial interests in Saudi Arabia" obscured deals worth tens of millions of dollars that he has done with wealthy Saudis in business relationships dating back decades.

Three years ago, he was far keener to boast of this record. "Saudi Arabia – I get along great with all of them," he told supporters at a campaign rally in Mobile, Alabama. "They buy apartments from me, they spend 40 million, 50 million. Am I supposed to dislike them? I like them very much."

…
Something to think about over
coffee

prozac

$1,000 reward to nail thieves of California hammer sculpture
EALDSBURG, Calif. (AP) — The artist who created an 800-pound (363 kilograms) sculpture of a hammer that was stolen from a Northern California community center is offering a $1,000 reward to nail the thieves.

The Santa Rosa Press Democrat reported Tuesday that Healdsburg artist Doug Unkrey made the offer. He made the 800-pound ball-peen hammer out of mixed metals. It has a long redwood handle and measures 21 feet (6 meters) long and the head is 6 feet (2 meters) tall.

…

Unkrey says it would have required about eight people or a flatbed trailer with a winch to carry off his work.