http://maientertainmentlaw.com/?search=20-mg-accutane-and-initial-breakout Welcome to The Breakfast Club! We're a disorganized group of rebel lefties who hang out and chat if and when we're not too hungover we've been bailed out we're not too exhausted from last night's (CENSORED) the caffeine kicks in. Join us every weekday morning at 9am (ET) and weekend morning at 10:30am (ET) to talk about current news and our boring lives and to make fun of LaEscapee! If we are ever running late, it's PhilJD's fault.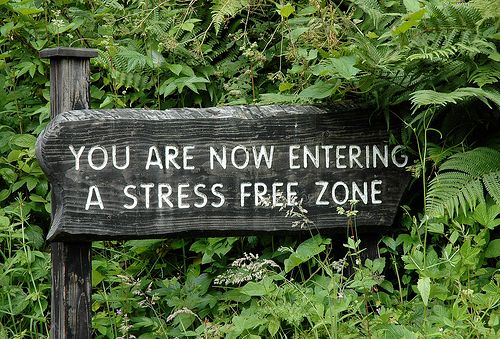 AP's Today in History for October 12th
Columbus lands in Americas; USS Cole bombed in Yemen; Soviet leader Khrushchev bangs shoe at UN; Blast rips Bali nightclub; Opera's Luciano Pavarotti born; Singer John Denver dies in plane crash.
Something to think about, Breakfast News & Blogs below

http://cinziamazzamakeup.com/?x=comprare-viagra-generico-50-mg-pagamento-online-a-Firenze THE TRUMP ADMINISTRATION CARRIED OUT THOUSANDS MORE FAMILY SEPARATIONS THAN PREVIOUSLY ACKNOWLEDGED
Ryan Devereaux, Alice Speri, Cora Currier, The Intercept
MORE THAN A year after the Trump administration quietly began a program of separating migrant children from their families along the U.S.-Mexico border, the full number of people impacted remains unclear. According to a new report, however, the government's own data indicates that the campaign was far more expansive — and far more destructive — than previously acknowledged.

Figures provided by U.S. Customs and Border Protection detail the separation of 6,022 "family units" from April 19, 2018 to August 15, 2018, according to a report published by Amnesty International on Thursday. Noting that the term "family unit" has varying applications in the U.S. immigration enforcement world — sometimes referring to individuals in a family, and other times referring to family groups containing multiple people — Amnesty observes that even on the low end, the figure reflects the largest total ever disclosed by the border enforcement agency in the context of the family separation crisis.

Using available statistics from the last two years, Amnesty further reports that in 2017 and 2018, the Trump administration appears to have separated approximately 8,000 "family units" along the border. Even if half of the people referred to in that figure were parents, the remaining 4,000 children would dwarf the total number of kids commonly reported to have been impacted by the "zero tolerance" campaign — that total tends to hover between 2,500 to 3,000.

The numbers are admittedly murky, said Brian Griffey, the author of the Amnesty report. But that's because the agency that provided them — CBP — refused to provide any clarification as to what, exactly, they reflected. Conversations with the border enforcement agency continued into last week, Griffey told The Intercept in an interview on Tuesday. The closest Amnesty could get to a clarification on the "family unit" question, Griffey said, was a claim from CBP that the 6,022 figure "appeared" to refer to individuals. According to the Department of Homeland Security, which includes CBP, "family unit" apprehensions refer to the individual count of each family member.

…
Something to think about over
coffee

prozac


http://maientertainmentlaw.com/?search=compare-prices-prednisone 'Better Later Than Never, I Guess': Corporate Media Crawl Away From Saudis Over Suspected Murder of Journalist
Julia Conley, Common Dreams

As suspicions grew on Thursday that Washington Post columnist Jamal Khashoggi had been killed by a "hit team" commissioned by the Saudi government, human rights groups and Khashoggi's employer called on U.S. companies to bow out of an upcoming global business summit in Riyadh—and wondered why they had participated to begin with.

"An attack on one journalist should be considered an attack on all," the London-based organization Bahrain Institute for Rights and Democracy (BIRD) said, demanding that business leaders to boycott the Future Investment Initiative, also known as the "Davos of the Desert," taking place from October 23 to 25 with Saudi Crown Prince Mohammed bin Salman hosting.

…

Journalist Glenn Greenwald was among those who expressed approval of those who decided to cancel their plans to attend and sponsor the conference, but wondered why members of the media had participated to begin with, considering the Saudis' long history of human rights abuses—including its three-year assault on Yemen in a U.S.-backed war, in which at least 16,000 civilians have been killed.

"I'm glad to see this," Greenwald tweeted after Times columnist Andrew Ross Sorkin said he would not attend the meeting, "but I'm really left wondering why—of all the heinous, murderous, oppressive, evil, despotic acts the Saudi regime has been engaging in for decades—this was what finally made people decide they can't be engaged. Better late than never, I guess."

David Sirota also demanded to know why U.S. journalists would engage with the Saudis after many have reported for the last three years on the war in Yemen, where one of the Saudis' most recent airstrikes killed at least 22 children and four women.

…

At Splinter, Hamilton Nolan noted that media companies' reluctance to take a firm stand against a government that's believed to have killed a U.S. resident and journalist, is matched by an administration which will likely never hold the Saudis accountable for Khashoggi's disappearance.

"The Saudis spend a lot of money on American-made weapons, and they are considered a 'strategic' ally in the Middle East, and we therefore overlook all of their human rights abuses, as we have for decades," wrote Nolan. "It is not as though this is the first Saudi Arabian human rights violation that we have kindly overlooked. The decision would not have been any different under Obama, or Bush, or Clinton. The U.S. government cares about arms sales and oil and military cooperation more than it cares about the life of a journalist. That is a fact."

And so, asked Nolan: "Do you think that anyone in the Trump administration actually, truly cares that Saudi Arabia probably kidnapped, murdered, and disappeared a journalist?"

The answer, he concluded: "No."