Welcome to The Breakfast Club! We're a disorganized group of rebel lefties who hang out and chat if and when we're not too hungover we've been bailed out we're not too exhausted from last night's (CENSORED) the caffeine kicks in. Join us every weekday morning at 9am (ET) and weekend morning at 10:30am (ET) to talk about current news and our boring lives and to make fun of LaEscapee! If we are ever running late, it's PhilJD's fault.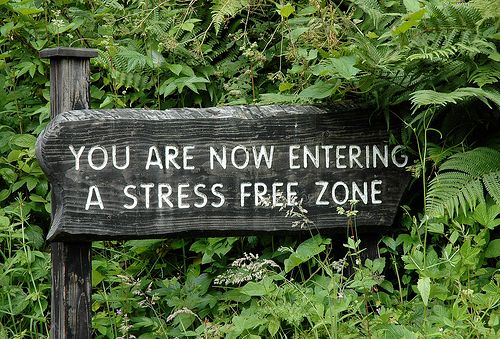 AP's Today in History for October 14th
Chuck Yeager breaks sound barrier; Britain's Battle of Hastings takes place; Martin Luther King, Jr. wins Nobel Peace Prize; Former President Theodore Roosevelt shot; Singer Bing Crosby dies.
Something to think about, Breakfast News & Blogs below

JAMAL KHASHOGGI WASN'T THE FIRST — SAUDI ARABIA HAS BEEN GOING AFTER DISSIDENTS ABROAD FOR DECADES
Sarah Aziza, The Intercept
…

In recent years, Saudi Arabia has employed a wide spectrum of tactics in dealing with dissidents abroad. Often, the Saudi government will begin with an attempt to persuade dissidents to cease their criticism or request that they return to the kingdom to sort out the issue on Saudi soil. Should these efforts fail, the government may move into a more coercive mode. Saudi activists abroad report receiving phone calls from their local embassies and consulates, urging them to come in for undefined reasons. "None of us would ever actually go to these meetings," one Saudi activist, currently living in the United States, told The Intercept several weeks before Khashoggi's disappearance. "We know inside there, anything could happen."

SAUDI ARABIA'S ATTEMPTS to silence exiled activists and others abroad goes back decades. One such early example is the still-unresolved case of Naser al-Sa'id, an activist who became one of the earliest opposition figures against the crown in the 1950s. In 1979, he praised a fringe Muslim group that stormed and took over the grand mosque in Mecca. Later that year, Sa'id disappeared while in Lebanon — and the Saudi state is widely believed to be behind it.

Since then, the government has continued to exert its control on dissenting voices beyond its borders — including those from within the ranks of the royal family. Since 2015, three princes have vanished while abroad after publicizing views critical of the Saudi government. In March 2017, prominent human rights activist Loujan al-Hathloul was arrested in the United Arab Emirates, where she was studying for her master's degree. She was forced onto a private plane, flown back to Saudi Arabia, and jailed briefly, then placed under a travel ban. (Her husband, Fahad al-Butairi, was also removed from Jordan and flown back to the kingdom.) Later, in May 2018, Saudi security again arrested al-Hathloul at her home amid a wider crackdown on activists. She has not been heard from since.

…
Something to think about over
coffee

prozac


Trump Jr. promotes tweet smearing missing Saudi journalist Jamal Khashoggi as a secret terrorist ally
BRAD REED, RAWSTORY
Donald Trump Jr. on Friday promoted a tweet from Federalist founder Sean Davis that smeared missing Saudi journalist Jamal Khashoggi as an ally of the late terrorist mastermind Osama bin Laden.

In the tweet, Davis commented on a separate tweet from Pajamas Media foreign correspondent Patrick Poole, who dug up an old article from 1988 that Khashoggi wrote about the U.S.-backed anti-Russian insurgency in Afghanistan.

"I didn't realize until yesterday that Jamal Khashoggi was the author of this notorious 1988 Arab News article of him tooling around Afghanistan with Osama bin Laden and al-Qaeda co-founder Abdullah Azzam," Poole wrote. "He's just a democrat reformer journalist holding a RPG with jihadists."

Davis then approvingly cited Poole's analysis and commented, "It's almost like reality is quite different than the evidence-free narratives peddled by media with a long history of cooperating with or getting duped by Iran echo chamber architects."

This tweet was subsequently promoted by Trump Jr.

What Poole doesn't mention in his citation of the Khashoggi-written article on the Afghanistan mujahideen, however, is that at the time they were receiving American money and weapons to fight against the Soviet Union, which had been occupying their country for nearly a decade.

In 1983, then-President Ronald Reagan praised the mujahideen by referring to them as "Afghan freedom fighters" for their struggle to drive out the Soviet army.

Jamal Khashoggi, who frequently wrote articles critical of the Saudi government, has been missing ever since he entered Saudi Arabia's consulate in Istanbul, Turkey last week. Several leaks from intelligence agencies have claimed that he was killed by Saudi operatives and then dismembered and removed from the building in pieces.