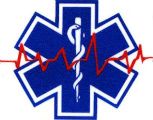 Welcome to the Stars Hollow Gazette's Health and Fitness News weekly diary. It will publish on Saturday afternoon and be open for discussion about health related issues including diet, exercise, health and health care issues, as well as, tips on what you can do when there is a medical emergency. Also an opportunity to share and exchange your favorite healthy recipes.
Questions are encouraged and I will answer to the best of my ability. If I can't, I will try to steer you in the right direction. Naturally, I cannot give individual medical advice for personal health issues. I can give you information about medical conditions and the current treatments available.
You can now find past Health and Fitness News diaries here.
Follow us on Twitter @StarsHollowGzt
What To Cook
The holidays are fast approaching and we're all in shopping mode. But, we still have to cook for our families. Here are some easy recipes that will leave you free and please the family.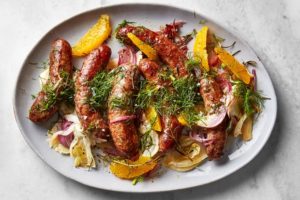 Roast Sausage and Fennel with Orange
This sheet-pan sausage dinner is here for you when doing a pile of dishes isn't on your to-do list. Roasting the sausages at a higher temperature helps them achieve the same golden brown color you'd get from searing them in a hot skillet.
Slow Cooker Pork Shoulder with Zesty Basil Sauce
This meltingly tender pork shoulder is the ultimate make-ahead dinner party main. A chimichurri-style fresh basil sauce balances the rich pork with bright zesty flavors.
This decadent version of spaghetti pie has all the best parts of cacio e pepe (Pecorino! black pepper!) in a hearty, extra-cheesy, baked form.
Slow-Cooker Oatmeal With Apples and Ginger
This warming porridge features oats two ways plus brown rice, millet, or quinoa. Knowing you have a bubbling hot breakfast waiting for you on a chilly morning makes getting out of bed so much easier.
Marbled Pumpkin-Maple Cheesecake Bars
The creamy flavors of cheesecake meet the fall flavors of pumpkin pie in these indulgent bars.
Health and Fitness News
Most Child Tonsillectomies Unnecessary, Study Finds
Mammograms Do Save Lives, Study Shows
FDA to Ban Most Flavored E-Cigarettes
Salmonella Tied to Turkey Sickens 164 in 35 States
U.S. Smoking Rates Hit Record Low
Pot Use Tied to Serious Diabetes Complication
Smoking, Diabetes Extra Risky for Women's Hearts
New Antibiotic Offers Hope Against 'Super Gonorrhea'
Fraction of Opioids Taken After Most Surgeries
Your Showerhead May Be Bathing You in Risky Germs
Sleepy Drivers Involved in 100,000 Crashes a Year
The Bigger the Brain, the Bigger the Tumor Risk?
People Do Best When They Pick Their PTSD Treatment
FDA OKs 1st Drug to Tame Gassy Cows
Too Few Americans Get The HPV Vaccine
Opioids Drive Hep C to More than 2 Million in U.S.