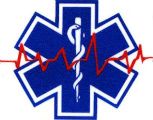 Welcome to the Stars Hollow Gazette's Health and Fitness News weekly diary. It will publish on Saturday afternoon and be open for discussion about health related issues including diet, exercise, health and health care issues, as well as, tips on what you can do when there is a medical emergency. Also an opportunity to share and exchange your favorite healthy recipes.
Questions are encouraged and I will answer to the best of my ability. If I can't, I will try to steer you in the right direction. Naturally, I cannot give individual medical advice for personal health issues. I can give you information about medical conditions and the current treatments available.
You can now find past Health and Fitness News diaries here.
Follow us on Twitter @StarsHollowGzt
What's Cooking
Thursday is Thanksgiving, already you say? It's time to start planning. First, how many people are you cooking for? What are you cooking besides the traditional turkey? Have no fear. We'll get to how to cook that bird to perfection tomorrow. There is this wonderful web site, Epicurious.com, that has the great recipes, menu planning and, best, it is free. Be careful though, it can become addictive. So whether you are cooking for one, two or 40, they have the recipes and plans to fit your holiday celebration.
A Parfect Thanksgiving, Just The Size You'll Like It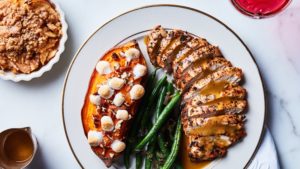 How to Cook Thanksgiving Dinner for One
A secret cut of turkey, a genius double-stuff sweet potato technique, and a personal-size dessert are all it takes.
Thanksgiving Menu for 2–4
Thanksgiving menus are usually built for a crowd. Here's how to do it for just the two of you with leftovers (or four of you without).
A Three-Hour Thanksgiving Menu for 6–8
Even cooking for a smaller Thanksgiving crowd can be daunting. But this three-hour menu for eight makes the holiday a breeze.
A Modern Thanksgiving Menu for 10–12
The sweet potatoes, the turkey, the cranberry sauce—it's all there. It's just a little fresher, and a lot easier to pull off, than the menu Grandma would have made.
A Thanksgiving Menu for 20–40
The first rule of hosting for 20 or more: let go of the Norman Rockwell turkey-carving moment.
Health and Fitness News
Study: Vapers May Prompt Smokers to Quit
Do You Clean Your Baby's Pacifier With Your Mouth?
FDA Hopes to Spare Dogs in Veterinary Drug Trials
High-Obesity States Have Least Weight-Loss Surgery
First Brand Named in Turkey Salmonella Outbreak
Pets Can Double as Asthma Antidote
Tick-Borne Diseases Set U.S. Record in 2017
Does Your Turkey Have Salmonella? Assume It Does
Climate Change Could Move Ragweed Season North
Some Diabetes Drugs, Higher Amputation Risk Linked
Like Coffee? You May Be Genetically Wired That Way
Science Again Says Spanking Hurts Kids Long Term
Low-Carb Diets May Work By Boosting Calorie Burn
Teen Obesity, Later Pancreatic Cancer Risk Linked?
CDC Continues Polio-Like Illness Probe, Cases Rise