http://maientertainmentlaw.com/?search=viagra-buy Welcome to The Breakfast Club! We're a disorganized group of rebel lefties who hang out and chat if and when we're not too hungover we've been bailed out we're not too exhausted from last night's (CENSORED) the caffeine kicks in. Join us every weekday morning at 9am (ET) and weekend morning at 10:00am (ET) (or whenever we get around to it) to talk about current news and our boring lives and to make fun of LaEscapee! If we are ever running late, it's PhilJD's fault.
lasix medication side effects contraindications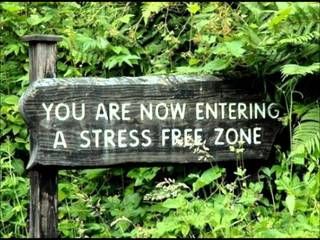 http://maientertainmentlaw.com/?search=find-and-buy-real-viagra-brand
This Day in History
On this date in 1963, President John F. Kennedy is assassinated and Texas Gov. John Connally is seriously wounded during a motorcade in Dallas. Suspect Lee Harvey Oswald is arrested. Lyndon B. Johnson becomes America's 36th president.
5mg prednisone online no prescription
Breakfast Tunes
how to buy cialis pills in from online canadian pharmacy
Something to Think about over
Coffee

Prozac
Patriotism is when love of your own people comes first; nationalism, when hate for people other than your own comes first.
order accutane online no prescription
Breakfast News
Northern California rain hampers life for wildfire survivors
It's a Twitter war: Doctors clash with NRA over gun deaths
Court ruling could help clients restore disability benefits
Ash from Alaska volcano prompts aviation warning
No heat, no stove: Gas explosions create Thanksgiving blues
Fair weather, falling gas prices help Thanksgiving travelers
Interpol's flaws exposed in US-Russia fight over presidency
Aid group: 85,000 children may have died of hunger in Yemen
British PM hails Brexit progress, but still no breakthrough
Anne Frank House renovated to tell story to new generation
Dead whale had 115 plastic cups, 2 flip-flops in its stomach
Breakfast Blogs
John Kelly Ought to Be Shamed Out of Public Life for This Charles P. Pierce, Esquire Politics
It Is Objectively False that Trump Provided Unprecedented Cooperation; Stop Parroting Rudy Claiming He Did emptywheel aka Marcy Wheeler, emptywheel
Chief Justice John Roberts offers a rebuke. Trump has a tantrum digby aka Heather Digby Parton, Hullabaloo
Governance by tantrum Tom Sullivan, Hulabaloo
Americans Have Right to Know if US Failed to Warn Khashoggi—A New Lawsuit May Get Answers Ryan Goodman, Just Security
The Temporary Restraining Order Against Trump's Asylum Ban: Statutory Structure and Agency Discretion Paul Margulies, Lawfare
We Are All Part of the Same Hypocrisy Scott Lemieux, Lawyers, Guns and Money
Griftonomics Paul Campos, Lawyers, Guns and Money
Ben Shapiro Is Undoing All Of The Fake Tea Party's Hard Work driftglass, at his blog
Mystifications Yastreblyansky, Rectification of Names
I'M STRUGGLING TO GET EXCITED ABOUT THAT NEW YORK TIMES BOMBSHELL Steve M., No More Mister Nice Blog