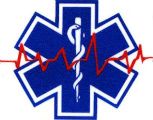 Welcome to the Stars Hollow Gazette's Health and Fitness News weekly diary. It will publish on Saturday afternoon and be open for discussion about health related issues including diet, exercise, health and health care issues, as well as, tips on what you can do when there is a medical emergency. Also an opportunity to share and exchange your favorite healthy recipes.
Questions are encouraged and I will answer to the best of my ability. If I can't, I will try to steer you in the right direction. Naturally, I cannot give individual medical advice for personal health issues. I can give you information about medical conditions and the current treatments available.
You can now find past Health and Fitness News diaries here.
Follow us on Twitter @StarsHollowGzt
What To Cook

Baby, it's cold outside and some places across the country are already buried in snow. Christmas is around the corner, so it's time to dig through the cookbooks for cookie recipes either for your family to eat or to give as gifts. Here are a few new ones for your repertoire.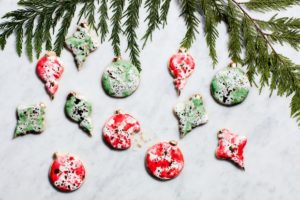 Watercolor Christmas Ornament Cookies
Using a simple watercolor painting technique, it's easy to brush and splatter these cookies with unique patterns.
Apple Fritters with Spiced Sugar
Cinnamon, cardamom, and freshly ground black pepper lend warm spice to these sweet fritters. Any firm apple works well here.
Pistachio-Rose Shortbread Squares
Freeze-dried raspberries are available at many grocery and health food stores; if unavailable, omit and use more sanding sugar for the coating.
Molasses Sandwich Cookies with Coffee Cream
Adding ground coffee to both the cookie dough and the filling turns these cookies into something deeply more interesting than your average holiday spice treats.
Chocolate, Cinnamon, and Hazelnut Thumbprints
The hazelnuts are toasted, which deepens their sweetness and makes them the perfect complement to a luscious dark chocolate and cinnamon pairing.
Health and Fitness News
Too Much Salt Might Help Spur A-Fib
Valsartan Blood Pressure Drug Recall Widens
Liquid Ibuprofen Recalled at Walmart, CVS, Others
With Same Breast Cancer Care, Black Women Do Worse
Lower-Dose Tamoxifen Works As Well As High-Dose
Study Again Links Obesity, Heart Failure Survival
Can Supervised Heroin Programs Help Opioid Crisis?
Too Much Time in the Sun? Skin Patch Might Tell
Too Much Sleep May Bring Heart Disease, Death Risk
Infections in the Young Tied Mental Illness Risk
Adenovirus Kills 12 in 2 States, But What Is It?
As Gun Violence Grows, U.S. Life Expectancy Drops
New Drug Treats Dogs Scared by Loud Noises