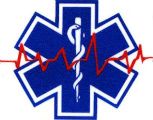 Welcome to the Stars Hollow Gazette's Health and Fitness News weekly diary. It will publish on Saturday afternoon and be open for discussion about health related issues including diet, exercise, health and health care issues, as well as, tips on what you can do when there is a medical emergency. Also an opportunity to share and exchange your favorite healthy recipes.
Questions are encouraged and I will answer to the best of my ability. If I can't, I will try to steer you in the right direction. Naturally, I cannot give individual medical advice for personal health issues. I can give you information about medical conditions and the current treatments available.
You can now find past Health and Fitness News diaries here.
Follow us on Twitter @StarsHollowGzt
What To Cook
In October of 2009, the parent company of Epicurious, printed the last issue of Gourmet magazine. The November Thanksgiving issue was the last released. (I still have it, along with other holiday issues of Gourmet.) The recipes for the December issue, apparently thought lost forever, were left in a file, along with pictures, were recently rediscovered. The cooking editors decided to test the recipes and if they were any good publish at Epicurious. They were. From appetizers and drinks to luscious desserts, it's a grand twelve course meal, reminiscent of Christmases long ago. So here is a sample of the "Lost Christmas Recipes of Gourmet. Bon Appétit!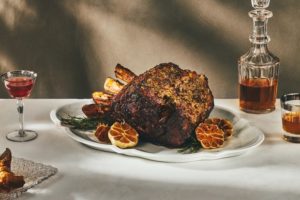 "
Beef Rib Roast with Garlic and Rosemary
A standing rib roast combines deep beefiness with marvelous tenderness and, naturally, has a price tag to match. But don't be intimidated. It's still a roast, after all, and that means it's easy to cook.
Citrusy Haricots Verts
It doesn't take much to make slender, tender green beans memorable—lemon zest and orange zest warmed in olive oil provide sensational sparkle.
Creamy Potato and Leek Gratin
Cutting leeks into large pieces (they almost dissolve when thinly sliced) gives them a presence equal to disks of potato, while cooking the vegetables separately—the leeks are braised in butter, the spuds are simmered in milk and cream—preserves their distinct flavors.
Watercress and Persimmon Salad with Champagne Vinaigrette
Fuyu persimmons, which resemble tomatoes in shape, are best enjoyed while still firm and slightly crisp. The sweet, meaty wedges make a gorgeous counterpoint to the tangle of peppery greens.
Porcini Popovers
Popovers are an appealing alternative to Yorkshire pudding (the same batter is used for both), and embellishing with dried porcini mushrooms imparts an unexpected woodsy dimension.
Cranberry-Pistachio Baked Alaska
Underneath the toasted meringue, you'll find a surprising lightness that comes from cheery red cranberry sorbet layered with pale green pistachio ice cream and buttery pound cake (store-bought works just fine).
Chocolate-Hazelnut Napoleons
Weighting the puff pastry with an extra sheet pan while it blind-bakes is a classic way to get the crackle without the height and also gives the pastries a sleek, modern look.
Pomegranate Prosecco Punch
The holiday season calls for toasts, which, in turn, call for bubbly. Sure, you could pour a glass of sparkling Prosecco, but turning it into a celebratory punch rich with fruity, tart pomegranate juice takes things in an even livelier direction.
Health and Fitness News
U.S. Gun Deaths Reach Record High
PT For Joint Pain Can Help You Avoid Opioids
Crohn's, Colitis May Be Tied to Prostate Cancer
CDC: U.S. Flu Activity Low Right Now, but Rising
California Farm Linked to E. Coli in Romaine
Del Monte Corn Recalled for Possible Contamination
New Disease-Bearing Tick Could Spread Through U.S.
https://www.webmd.com/diet/news/20181213/mcdonalds-says-it-will-trim-antibiotics_in_beef
Holidays Hike Heart Attack Risk
Animal, Bug Bites a Billion-Dollar Burden
Is Surgery Right For Some Early Prostate Cancers?
Erectile Dysfunction Drugs Found in E-Cig Liquids
Recalled Kotex Tampons Can Unravel Inside Body
Certain Female Vets May Face Higher Dementia Risk
AFM Has Doctors, Families Trying 'Whatever Works'
Obesity Causes Nearly 1 in 25 Cancers Worldwide
How the Mediterranean Diet Can Help Women's Hearts
Fentanyl Now the No. 1 Opioid OD Killer