can accutane cause diverticulitis Welcome to The Breakfast Club! We're a disorganized group of rebel lefties who hang out and chat if and when we're not too hungover we've been bailed out we're not too exhausted from last night's (CENSORED) the caffeine kicks in. Join us every weekday morning at 9am (ET) and weekend morning at 10:00am (ET) (or whenever we get around to it) to talk about current news and our boring lives and to make fun of LaEscapee! If we are ever running late, it's PhilJD's fault.
get vardenafil from online drugstore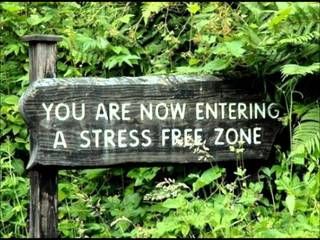 drug interaction with lasix users go site
This Day in History
http://sephoramusic.com/?search=buy-pfizer-viagra-australia
Associated Press Correspondent Terry Anderson is released from captivity; American troops head to Somalia; General George Washington says farewell to his officers in New York; Frank Zappa dies.
prednisone non-prescription to purchase
Breakfast Tunes
Something to Think about over
Coffee

Prozac
Whenever you do a thing, act as if all the world were watching.
Breakfast News
US Supreme Court turns away challenge to Trump's border wall
Supreme Court appears reluctant to narrow securities laws
Children return to school 3 weeks after California wildfire
UNC proposes building for Confederate statue at campus edge
Soyuz arrives at ISS on first manned mission since October failure
Leaders stress need to win support for climate measures
Violent protests in France reveal a hard-to-heal fracture
UK's May says she'll still have her job after Brexit vote
Mexico's 'common man' president pledges end to secrecy
Qatar to pull out of Saudi-dominated OPEC amid Doha boycott
WHO says it can fight Ebola outbreak despite US withdrawal
Breakfast Blogs
The Republican Party Is the Single Greatest Threat to the American Republic Charles P. Pierce, Esquire Politics
Why Have Roger Stone and Trump Hidden Their Ongoing Joint Defense "Collusion"? emptywheel aka Marcy Wheeler, emptywheel
The Banana Republicans have been on this track for a long time digby aka Heather Digby Parton, Hullabaloo
A Decent Man tristero, Hullabaloo
NC 9th's Aunt Bee pickle Tom Sullivan, Hullabaloo
How No Labels Went From Preaching Unity to Practicing the Dark Arts Sam Stein, The Daily Beast
Perjury Chart: Trump Associates' Lies, False, or Misleading Statements on Russia to Federal Authorities Ryan Goodman, Just Security
Is Donald Trump's Tweet About Roger Stone Witness Tampering? Susan Hennessey and Quinta Jurecic, Lawfare
Republicans: It Is Illegitimate For Democrats to Govern Scott Lemieux, Lawyers, Guns and Money
A premature eulogy Paul Campos, Lawyers, Guns and Money
No Kidding driftgass, at his blog
Crime and Puzzlement Yatreblyansky, Rectification of Names
Dear Poppy The Rude Pundit, at his blog
SURE, BLAME TRUMP FOR THE GOP'S CLIMATE DENIALISM IF IT MAKES YOU FEEL BETTER Steve M., No More Mister Nice Blog