aproximate priceing for lasix eye op Welcome to The Breakfast Club! We're a disorganized group of rebel lefties who hang out and chat if and when we're not too hungover we've been bailed out we're not too exhausted from last night's (CENSORED) the caffeine kicks in. Join us every weekday morning at 9am (ET) and weekend morning at 10:00am (ET) (or whenever we get around to it) to talk about current news and our boring lives and to make fun of LaEscapee! If we are ever running late, it's PhilJD's fault.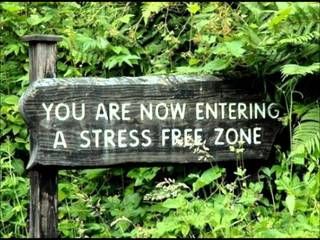 http://maliburecovery.com/?search=discussion-generic-propecia http://maientertainmentlaw.com/?search=accutane-caused-ibs
This Day in History
Prohibition ends in the United States; Wolfgang Amadeus Mozart dies; Walt Disney and Little Richard are born.
http://maientertainmentlaw.com/?search=best-price-for-prednisone-buy-online
Breakfast Tunes
http://kielybros.co.uk/?search=lasix-furosemide-prescription-not-needed
Something to Think about over
Coffee

Prozac
I think it's really important that we understand that we share this world and we're connected to it.
http://northernbabes.co.uk/?search=real-cialis-express-delivery
Breakfast News
US law against encouraging immigrants to stay is struck down
Denver officials want to erase low-level marijuana offenses
Judge denies acquittals in Chicago police cover-up trial
Dwindling list of missing people brings relief to burn area
Largest police force in the US steps into the drone age
Rich sex offender Epstein settles 1 suit, but more to come
Economic chill dulls Chinese appetite for some luxury brands
Ukraine: Shipping traffic resumes following Russia standoff
Climate talks shift to nitty-gritty details of Paris accord
Macron caves in to French protesters – too late, they say
UK Parliament delivers rebuke to government over Brexit
Cuba to begin full internet access for mobile phones
Breakfast Blogs
The Rats Are F*cking Themselves! Charles P. Pierce, Esquire Politics
The Mueller Investigation Is the Second Most Important Investigation into Which Flynn Assisted emptywheel aka Marcy Wheeler, emptywheel
He's a "tariff man." Too bad he doesn't understand how they work digby aka Heather Digby Parton, Hullabaloo
Saboteurs not statesmen Tom Sullivan, Hullabaloo
Upcoming "Caravan" Hearing Will Continue International Scrutiny of U.S. Immigration Policy Lisa Reinsberg, Just Security
Let's stop using euphemisms; American democracy is under attack Dan Nexon, Lawyers, Guns and Money
Erik Visits an American Grave, Part 362 Erik Loomis, Lawyers, Guns and Money
Riposte Yastreblyansky, Rectification of Names
A PROFESSOR SAID BOTH SIDES DO IT, SO IT'S OKAY Steve M., No More Mister Nice Blog