Welcome to The Breakfast Club! We're a disorganized group of rebel lefties who hang out and chat if and when we're not too hungover we've been bailed out we're not too exhausted from last night's (CENSORED) the caffeine kicks in. Join us every weekday morning at 9am (ET) and weekend morning at 10:00am (ET) (or whenever we get around to it) to talk about current news and our boring lives and to make fun of LaEscapee! If we are ever running late, it's PhilJD's fault.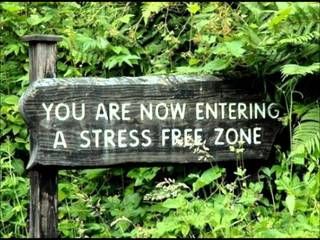 This Day in History
Pres. Woodrow Wilson is born; John C. Calhoun becomes first US vice president to resign; Alexander Solzhenitsyn 'Gulag Archipelago' is published; Actor Denzel Washington & comic book creator Stan Lee are born.
Breakfast Tunes
Something to Think about over
Coffee

Prozac
For all the huffing and blowing we get about rugged individualism, the American spirit and the American experiment always have had at their heart the notion that the government is all of us and that, therefore, the government may keep things in trust for all of us.
Breakfast News
Heartbeat abortion bill veto survives day of Ohio overrides
Deaths of police officers on duty on the rise in the US
Legal marijuana industry toasts banner year
Storm whips up blizzards, dumps snow in Dakotas, Minnesota
Storm front causes damage in Louisiana, Mississippi
2 dogs that escaped man's euthanasia request find new home
6800-pound gumbo for charity, Guinness record book
Beaver bourbon, runaway peacocks: A wild 2018 in New England
Indonesia raises alert, widens danger zone around volcano
Furious Iraqi lawmakers demand US troop withdrawal
Saudi king orders Cabinet shakeup after Khashoggi's killing
Congo election unrest spikes; EU ambassador ordered to leave
Frenchman trying to cross Atlantic in barrel capsule
Rome zoo opens new area for African penguins
Breakfast Blogs
The Republican Party as Presently Constituted Must Be Torn Down to Its Foundations. The Planet Depends on It. Charles P. Pierce, Esquire Politics
Mueller Would Not Have Needed a Foreign Intelligence Agency to Geolocate Michael Cohen's Phone emptywheel aka Marcy Wheeler, emptywheel
Let's party like it's 2007 digby aka Heather Digby Parton, Hullabaloo
More perilous than the journey itself Tom Sullivan, Hullabaloo
Gettysburg Robert Farley, Lawyers, Guns and Money
The Endless Debt of Trade School Graduates Erik Loomis, Lawyers. Guns and Money
Glenn Greenwald Asks: Have You Stopped Beating Your Jewish Mother Yet? driftglass, at his blog
Vicinity of Prague Yastreblyansky, Rectification of Blogs
The Haiku Review of 2018: Wow, That All Really Happened The Rude Pundit, at his blog