order cialis no rx Welcome to The Breakfast Club! We're a disorganized group of rebel lefties who hang out and chat if and when we're not too hungover we've been bailed out we're not too exhausted from last night's (CENSORED) the caffeine kicks in. Join us every weekday morning at 9am (ET) and weekend morning at 10:00am (ET) (or whenever we get around to it) to talk about current news and our boring lives and to make fun of LaEscapee! If we are ever running late, it's PhilJD's fault.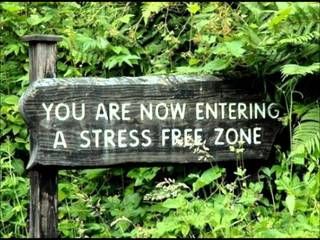 prednisone no prescription cod
This Day in History
Martin Luther King, Junior born; Richard Nixon suspends U.S. offensive in Vietnam; Queen Elizabeth the First crowned; Work completed on Pentagon; first Super Bowl takes place.
Breakfast Tunes
http://maientertainmentlaw.com/?search=lasix-plus-in-arlington-virginia
Something to Think about over
Coffee

Prozac
Nothing in all the world is more dangerous than sincere ignorance and conscientious stupidity.
Breakfast News
No. of no-show airport security screeners soars in shutdown
Trump birth control coverage rules blocked nationwide
Utility seeks bankruptcy protection over California fires
FDA resuming some food inspections halted by shutdown
UK leader in frantic final push to win Brexit deal backing
Death penalty for Canadian escalates China-Canada tensions
Poles unite in grief over assassination of Gdansk mayor
India's mega Hindu festival begins under cloud of toxic air
Doubts greet Macron letter to quell French yellow vest anger
http://maientertainmentlaw.com/?search=doctor-refused-propecia
Breakfast Blogs
What the Hell Happened to Lindsey Graham? Charles P. Pierce, Esquire Politics
Trump's "Official Acts" to Pay Off a Russian Bribe Should Make Impeachment a Legal Issue, Not Just a Political One emptywheel aka Marcy Wheeler, emptywheel
Tammy Bruce's Ode To Traditional Masculinity Echidne, at her blog
The White House wants to kill the hostages digby aka Heather Digby Parton, Hullabaloo
Strike: First time in 30 years
Attorney General Nominee Barr on Transparency: A Direct Answer? Or Misdirection? Kel McClanahan, Just Security
Kaspersky Helps the NSA Paul Rosenzweig, Lawfare
"Powerful Interests" Erik Loomis, Lawyers, Guns and Money
Our man in Moscow Paul Campos, Lawyers, Guns and Money
Jared Kushner, SUPERGENIUS Scott Lemieux, Lawyers, Guns and Money
A Polite Note to Nervous Republicans: You Don't Have to Be Republican The Rude Pundit, at his blog
Tighten up Yastreblyansky, The Rectification of Names
HERE'S ONE REASON TO IMPEACH EVEN IF CONVICTION IS IMPOSSIBLE Steve M., No More Mister Nice Blog