source link Welcome to The Breakfast Club! We're a disorganized group of rebel lefties who hang out and chat if and when we're not too hungover we've been bailed out we're not too exhausted from last night's (CENSORED) the caffeine kicks in. Join us every weekday morning at 9am (ET) and weekend morning at 10:00am (ET) (or whenever we get around to it) to talk about current news and our boring lives and to make fun of LaEscapee! If we are ever running late, it's PhilJD's fault.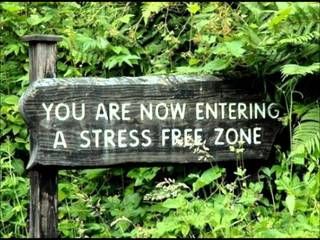 http://maientertainmentlaw.com/?search=best-buy-free-cialis-from-online-drugstore
This Day in History
The Beatles appear on TV's 'Ed Sullivan'; Sen. Joseph McCarthy launches his anti-communist crusade; World War II's Battle of Guadalcanal ends; Soviet leader Yuri Andropov dies; author Alice Walker born.
cialis jelly buy online without doctor prescription
Breakfast Tunes
http://maientertainmentlaw.com/?search=steroids-prednisone-20-mg
Something to Think about over
Coffee

Prozac
No person is your friend who demands your silence, or denies your right to grow.
http://maientertainmentlaw.com/?search=canadian-viagra
Breakfast News
Scandals drive calls for top Virginia leadership to resign
Pennsylvania permits halted for Texas-based pipeline company
High court takes abortion vote, but key tests still to come
ICE agents in North Carolina arrest hundreds of immigrants
Going green: States would get free hand under pot bill
Snow storm wallops Seattle, people rescued in Sierra Nevada
Volunteers ready US aid set for Venezuela as Maduro digs in
Turkey, others to press for UN probe into Khashoggi killing
France keeps up pressure on Italy in historic EU dispute
Irish PM says he's listening, but not negotiating on Brexit
Rare tiger kills prospective mate in London at first meeting
Breakfast Blogs
It's Grifters, Bagmen, and Sleaze All the Way Down Charles P. Pierce, Esquire Politics
Roger Stone Adopts the Russian Troll Evidence-Phishing Technique emptywheel aka Marcy Wheeler, emptywheel
On Mean, Mean Political Bosses Echidne, at her blog
Republicans are reveling in the Virginia mess: But they're not just hypocrites, they're nihilists Amanda Marcotte, Salon
The definition of chutzpah digby aka Heather Digby Parton, Hullabaloo
More "very fine people" Tom Sullivan, Hullabaloo
Department of Homeland Security Releases Its 'Remain in Mexico' Plan Andrew Patterson, Lawfare
Russian-Style Kleptocracy Is Infiltrating America Frank Foer, The Atlantic
Make America Grift Again Paul Campos, Lawyers, Guns and Money
Erik Visits an American Grave, Part 409 Erik Loomis, Lawyers, Guns and Money
Brooks does a funny Yastreblyansky, Rectification of Names
NO ONE EVEN BOTHERS TO ASSUME THAT TRUMP WILL LIVE UP TO HIS OWN PRINCIPLES Steve M., No More Mister Nice Blog