go to link Welcome to The Breakfast Club! We're a disorganized group of rebel lefties who hang out and chat if and when we're not too hungover we've been bailed out we're not too exhausted from last night's (CENSORED) the caffeine kicks in. Join us every weekday morning at 9am (ET) and weekend morning at 10:00am (ET) (or whenever we get around to it) to talk about current news and our boring lives and to make fun of LaEscapee! If we are ever running late, it's PhilJD's fault.
acheter du viagra en belgique en pharmacies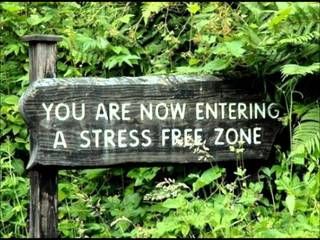 http://downtoeartheugene.com/?x=generic-propecia-and-woman http://maientertainmentlaw.com/?search=canadian-viagra-50mg
This Day in History
http://jpostpersonals.com/?x=is-there-generic-levitra
viagra drug usage South Africa frees Nelson Mandela; Allied leaders in the last months of World War II sign the Yalta accords; Ayatollah Khomeini's followers seize power in Iran; inventor Thomas Edison born.
find and buy pfizer viagra super active canadian drugstore see
Breakfast Tunes
Something to Think about over
Coffee

Prozac
On a spiritual level, it's as though with my sighted eye I see what's before me, and with my unsighted eye I see what's hidden. It's illuminated life more than darkened it.
Breakfast News
El Paso bristles at Trump's claim that wall made city safe
Push to honor black tennis star comes amid blackface scandal
Denver teachers prepare to strike over pay dispute
Gun-seizure laws grow in popularity since Parkland shooting
Alabama church removes pew honoring Confederate president
Lessons for Brexit from Norway's hard border with Sweden
Egypt's el- Sisi elected new chairman of African Union
Socialist Maduro seeks to raise dollars with appeal to greed
Doctors demand humanitarian aid be allowed into Venezuela
Thousands join right-wing rally in Madrid, demand PM resign
Chimps use branch to make ladder, escape Belfast Zoo
Breakfast Blogs
Florida Woman Proves You Can't Lick Your Coworkers' Faces and Keep Your Job in…City Government Charles P. Pierce, Esquire Politics
Paul Manafort Sold Out Donald Trump — and His Anonymous Leakers Are Lying about It Publicly emptywheel aka Marcy Wheeler, emptywheel
A Facebook fact-checker speaks digby aka Heather Digby Parton, Hullabaloo
The Unbearable Denialism of the Center tristero, Hullabaloo
Fighting lies and the lying liars Tom Sullivan, Hullabaloo
EXCLUSIVE: FBI's War Crimes Unit on the Chopping Block Beth Van Schaak, Just Security
Elizabeth Warren And Our Racist President Scott Lemieux, Lawyers, Guns and Money
Haz Our Media Learned from 2016? Oh Hell No They Haven't. Erik Loomis, Lawyers, Guns and Money
Overstimulated Yastreblyansky, The Rectification of Names
AN AUDIENCE OF 63 MILLION Steve M., No More Mister Nice Blog