Welcome to The Breakfast Club! We're a disorganized group of rebel lefties who hang out and chat if and when we're not too hungover we've been bailed out we're not too exhausted from last night's (CENSORED) the caffeine kicks in. Join us every weekday morning at 9am (ET) and weekend morning at 10:00am (ET) (or whenever we get around to it) to talk about current news and our boring lives and to make fun of LaEscapee! If we are ever running late, it's PhilJD's fault.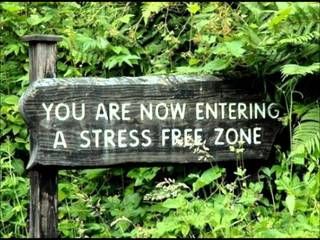 This Day in History
Albert Einstein born; Eli Whitney receives patent for cotton gin; First US Astronaut in space on Russian rocket; Michael Caine and Quincy Jones born.
http://acrossaday.com/?q=before-then-buying-lasix-on-line&ed2=a3
Breakfast Tunes
potpourri drug ingredients viagra
Something to Think about over
Coffee

Prozac
If we knew what it was we were doing, it would not be called research, would it?
http://aguttman.com/?x=50mg-viagra
Breakfast News
FAA relents, says it grounded 737 Max jets based on new data
California's new governor may commute death sentences
States weigh bans on shackling jailed moms during childbirth
Facebook, Instagram suffer outages
'Epic' storm brings blizzards, floods, tornado to mid-US
UK lawmakers vote against no-deal Brexit, now aim for delay
Israel opens criminal probe of 11 deaths in Gaza violence
Rights group: EU complicit in violence against migrants
Italy outraged as court finds victim too ugly to be raped
Seychelles science mission chases a wayward drone, in vain
Breakfast Blogs
Gavin Newsom Has Guts for Taking on the Lizard-Brain Appeal of the Death Penalty Charles P. Pierce, Esquire Politics
Paulie's Very Bad Day: "If the People Don't Have the Facts, Democracy Can't Work." emptyweel aka Marcy Wheeler, emptywheel
"You can sleep well tonight. You have friends in high places" digby aka Heather Digby Parton, Hullabaloo
Affirmative action for the rich Tom Sullivan, Hullabaloo
Max Boot: Out, Damn Spot driftglass, at his blog
Just Deserts Yastreblyansky, The Rectification of Names
In Brief: Vice President Pence Makes the Case Against a Border Wall The Rude Pundit, at his blog
EVIL LIBERALS ARE COMING FOR YOUR TOILET!!!!1!!!1!!!! Steve M., No More Mister Nice Blog