see url Welcome to The Breakfast Club! We're a disorganized group of rebel lefties who hang out and chat if and when we're not too hungover we've been bailed out we're not too exhausted from last night's (CENSORED) the caffeine kicks in. Join us every weekday morning at 9am (ET) and weekend morning at 10:00am (ET) (or whenever we get around to it) to talk about current news and our boring lives and to make fun of LaEscapee! If we are ever running late, it's PhilJD's fault.
http://bellaitaliaraleigh.com/?x=sotalol-drug-contraindications-with-viagra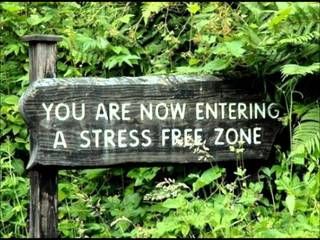 This Day in History
Cuban exiles invade Bay of Pigs; Three astronauts of Apollo 13 land safely in pacific ocean; Benjamin Franklin dies at age 84; JP Morgan born in Connecticut; Ford rolls out the Mustang convertible.
Breakfast Tunes
http://royalpalmsrealty.com/?x=generic-viagra-original-pfizer-order
Something to Think about over
Coffee

Prozac
War will disappear only when men shall take no part whatever in violence and shall be ready to suffer every persecution that their abstention will bring them. It is the only way to abolish war.
Breakfast News
North Carolina 'born-alive' abortion bill wins final passage
Asylum seekers who show credible fear not eligible for bond
Judge wants faster identification of separated families
Advisory group recommends changes to migrant processing
Trump vetoes measure to end US involvement in Yemen war
Tribes denounce North Dakota ID law in congressional hearing
Officials announce new measures to fight NY measles outbreak
US halts sales of pelvic mesh tied to injuries in women
First Red Cross aid distributed in crisis-torn Venezuela
Turkey eyes US sanctions waivers on Iran oil, Russia arms
Israel court orders expulsion of Human Rights Watch director
Egypt lawmakers pass amendments now headed to referendum
Syria fuel shortages, worsened by US sanctions, spark anger
Rebuilding Notre Dame will be long, fraught and expensive
Thai oil rig workers rescue dog swimming 135 miles offshore
Breakfast Blogs
The Republican Party Is Making America Great Again—for Plutocrats and Well-Heeled Thieves Charles P. Pierce, Esquire Politics
How to Read the Mueller Report emptywheel aka Marcy Wheeler, emptywheel
Brilliance. A Gendered Concept in American Politics? Echidne, at her blog
When Trump tweeted out a Riefenstahl-esque video digby aka Heather Digby Parton, Hullabaloo
Bach at the Border tristero, Hullabaloo
The House has muscles yet to flex Tom Sullivan, Hullabaloo
Is Trump a Russian Agent?: Explaining Terms of Art and Examining the Facts John Sipher, Just Security
It's Time to Admit That the Military Commissions Have Failed Steve Vladeck, Lawfare
Trump vs. the Trump Administration DNexon, Lawyers, Guns and Money
The Fixer Scott Lemieux, Lawyers, Guns and Money
Beyond Meat Erik Loomis, Lawyers, Guns and Money
George W. Bush: The Amazing Disappearing President driftglass, at his blog
Honest to God Yastreblyansky, The Rectification of Names
WILL MEDIA COVERAGE OF THE MUELLER REPORT DEVOLVE INTO GOSSIP? Steve M., No More Mister Nice Blog