Welcome to The Breakfast Club! We're a disorganized group of rebel lefties who hang out and chat if and when we're not too hungover we've been bailed out we're not too exhausted from last night's (CENSORED) the caffeine kicks in. Join us every weekday morning at 9am (ET) and weekend morning at 10:00am (ET) (or whenever we get around to it) to talk about current news and our boring lives and to make fun of LaEscapee! If we are ever running late, it's PhilJD's fault.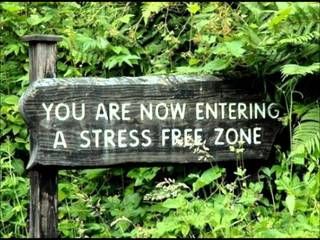 This Day in History
President and Civil War general Ulysses S. Grant born; Explorer Ferdinand Magellan killed; U.S. Marines attack North Africa during the First Barbary War; Ailing baseball star Babe Ruth honored.
Breakfast Tunes
Something to Think about over
Coffee

Prozac
The greatness of a community is most accurately measured by the compassionate actions of its members.
Breakfast News
Kansas court bolsters abortion rights, blocks ban
Trump tells NRA he's withdrawing from arms trade treaty
Pentagon expected to send about 300 more troops to border
Border Patrol expands fingerprinting of migrant children
College hoops champs Virginia won't be visiting White House
New York Archdiocese names 120 priests accused of sex abuse
Rule changes lead to more uncertainty at Talladega
The Latest: Cal State LA measles quarantine grows to 656
Team recommends reducing lobstering gear to save whales
Sunday Mass canceled across Sri Lanka a week after bombings
Opposition leader Corbyn decries UK 'red carpet' for Trump
Candidates in Spain urge voters to keep far-right at bay
Migrant arrivals plunge in Spain after deals with Morocco
Italian center-left party presents candidates for EU vote
Climate mural emerges after London protests; Is it Banksy?
Emperor Akihito saw diplomacy as path to make amends for war
Breakfast Blogs
It Is Impossible to Come Off Worse in a Newspaper Story Than Rod Rosenstein Did Today Charles P. Pierce, Esquire Politics
Why Did Mueller Include the June 9 Meeting Statement in His Obstruction Case? emptywheel aka Marcy Wheeler, emptywheel
History's Rhyme: Nixon's Articles of Impeachment Rayne, emptywheel
Trump On Trade Deals, Again Echidne, at her blog
I always knew Rosenstein was a weasel digby aka Heather Digby Parton, Hullabaloo
The party of white, male landowners Tom Sullivan, Hullabaloo
CBP's New Social Media Surveillance: A Threat to Free Speech and Privacy Raya Korah, Just Security
Trump Sues Oversight Committee: Valid Move or Aggressive Delay Tactic? Margaret Taylor, Lawfare
Republicans Hate The Voters They Need Scott Lemieux, Lawyers, Guns and Money
Stupid Shit Andrew Sullivan Says driftglass, at his blog
Brooks on Biden Yastreblyansky, Rectification of Names
HAVE AMERICANS INTERNALIZED THE IDEA THAT RICH WHITE GUYS GET AWAY WITH EVERYTHING? Steve M., No More Mister Nice Blog