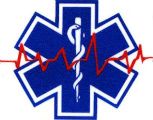 Welcome to the Stars Hollow Gazette's Health and Fitness News weekly diary. It will publish on Saturday afternoon and be open for discussion about health related issues including diet, exercise, health and health care issues, as well as, tips on what you can do when there is a medical emergency. Also an opportunity to share and exchange your favorite healthy recipes.
Questions are encouraged and I will answer to the best of my ability. If I can't, I will try to steer you in the right direction. Naturally, I cannot give individual medical advice for personal health issues. I can give you information about medical conditions and the current treatments available.
You can now find past Health and Fitness News diaries here.
Follow us on Twitter @StarsHollowGzt
>
Missouri Orders Doctors To Sexual Assault Women
As the last Planned Parenthood clinic in St. Louis Missouri awaits the court's decision on if it will remain open, state health official have cracked down on a rule for doctors before they can perform an abortion. Doctors are being forced by the state to perform an unnecessary pelvic exams on women prior to the procedure. This is tantamount to sexual assault since it is not medically required or needed.
Even before regulators moved to close the clinic, (Dr. Colleen) McNicholas says, the state had been adding burdensome regulations each year. One major example she gave was pelvic exam requirements. Last year, state legislatures began to require pelvic examinations as a requirement for medication abortions—a noninvasive procedure which normally occurs in the first-trimester. The clinic originally pushed back on this new regulation, but then ultimately decided to stop providing medication abortions all together. However, the following year, regulators claimed that the providers were violating the exact same statute by not giving pelvic exams to patients who required surgical abortions on the day they consented to the abortion, in addition to the day of surgery when pelvic exams are also performed.

"This demonstrates clearly from year to year they are just looking for yet another thing," McNicholas says. "It ensures that no provider here is able to comply when we don't know how this will be interpreted."
The state agency is now claiming that the clinic violated laws and regulations, including a requirement that doctors give patients a pelvic exam at least 72 hours before an abortion and , again the day of the procedure, even if the patient is receiving a non-surgical medication abortion.
Pelvic exams are uncomfortable under any circumstance.
The invasive practice requires a doctor to insert a speculum into a patient's vagina in order to examine her cervix, and to insert fingers into that patient's vagina while pressing her abdomen to feel her reproductive organs. Even when it's medically necessary, it is unpleasant. But when it's not — when it's instead performed only because of a state mandate — doctors say the examination can be traumatizing.

In Missouri, this issue — the subject of back-to-back episodes of Rachel Maddow's MSNBC show — is at the center of the fight over the fate of the state's last abortion clinic.
In Part 2 of a TRMS Special Report, Rachel Maddow reports on the Randall Williams, the Missouri state health official and a physician with a dubious past, who decided that women seeking a legal abortion from the state's last clinic offering abortion services must first submit to a vaginally invasive, medically unnecessary pelvic exam.
The American College of Obstetricians and Gynecologists
recommends
that "the decision to perform a pelvic examination should be a shared decision between the patient and her obstetrician–gynecologist or other gynecologic care provider."
Health and Fitness News
Whole Foods Recalling Two Pesto Products
Feeling Stressed? Then Your Dog Probably Feels Stressed, Too
More Young Adults Getting Colorectal Cancer, Dying From It
Report: Hundreds of Kids Drown in Pools Each Year
Having an Extra Finger Might Be A Good Thing
Midlife Diabetes Can Raise Your Stroke Chances Later
Antibiotics Pollute Rivers Worldwide, Study Finds
U.S. Measles Outbreak Hits 1,000 Cases, CDC Says
Students Learn Sign Language to Welcome Deaf Child
Heartburn Drugs Again Tied to Fatal Risks
Balloons, Pills, Sleeves: Weight Loss Options Grow
Tight Diabetes Control May Not Help Heart Long Term
Trouble Tracking Finances Could Be Sign of Dementia
Researchers Identify Maximum Human Exertion
Few Getting Needed Checkups After Prostate Cancer
FDA Tests Find Toxic Chemicals in Food
Many Dietary Supplements Dangerous for Teens
Study: Dentists Prescribe Antibiotics Far Too Often
We Eat, Drink, Breathe 70,000 Plastic Bits a Year