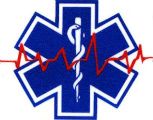 Welcome to the Stars Hollow Gazette's Health and Fitness News weekly diary. It will publish on Saturday afternoon and be open for discussion about health related issues including diet, exercise, health and health care issues, as well as, tips on what you can do when there is a medical emergency. Also an opportunity to share and exchange your favorite healthy recipes.
Questions are encouraged and I will answer to the best of my ability. If I can't, I will try to steer you in the right direction. Naturally, I cannot give individual medical advice for personal health issues. I can give you information about medical conditions and the current treatments available.
You can now find past Health and Fitness News diaries here.
Follow us on Twitter @StarsHollowGzt
>
What To Cook

Sunday is Father's Day. What better way to celebrate his day than with special meals of his favorite foods. Epicurious has lots of recipes starting with breakfast/brunch, ending with a special dinner and a dessert that will have him raving.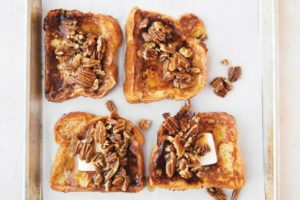 Buttered-Pecan French Toast with Bourbon Maple Syrup
I was never much of a fan of French toast until I discovered the wonders of brioche. It turns out that this dish, usually made with half-stale whole-wheat sandwich bread, is a very different thing when it's made with fresh, buttery, eggy brioche! I added the Southern-inspired buttered pecans and bourbon maple syrup, because this is the delicious world I live in.
Brown Butter–Basted Steak
How to make steakhouse-quality steak at home. Step 1: Buy a great steak from a great butcher. Step 2: Salt it liberally. Step 3: Gradually build up a crusty sear. Step 4: Butter. Butter?! Yep-butter. Browned, nutty butter will deliver toasty flavor to every bite. It's the secret to pretty much all the great steakhouse dinners you've ever had.
Rib-Eye Steak and Crispy Smashed Potatoes for Two
Looking for a special dinner for two? First, pan-sear one big steak to share. Then, while the steak rests, use the tasty beef fat left in the skillet to sear smashed paprika-spiced potatoes to crispy, golden perfection.
Pan-Seared Ribeye with Miso Butter
The beef is topped with savory miso butter for the ultimate steak experience.
Grilled Garlic-and-Black-Pepper Shrimp
Salt, pepper, garlic, acid, and a bit of heat are all you need to punch up this easy shrimp skewer recipe.
Sticky Maple and Bourbon Pork Ribs
Skip the same old boring barbecue sauce and opt for a sticky malt vinegar, bourbon, and maple syrup glaze to slick up these boiled-and-baked pork ribs.
Caesar Salad
Nailing this misunderstood classic (no, we don't want grilled chicken) is all about restraint and, yes, anchovies.
Mushrooms with Béarnaise Yogurt
The frilly edges and large clusters of these mushrooms catch all of the spices and get nice and charred.
Triple-Cooked Fries
Don't let the type of fat put you off-particularly because the fat pretty much makes the fry. I start the spuds in water, which preps them for the subsequent fryings. The double frying and the chilling create a light brown canvas of crevasses and fissures that, after two plunges into hot fat, produce irresistibly crunchy, crackly french fries.
French's Green Bean Casserole
The quintessential casserole for the holidays. A creamy mushroom sauce surrounds tender green beans, topped with French's Crispy Fried Onions.
Pecan-Orange Baklava Pie
This pretty baklava with a diamond-cut top can easily take the place of pecan pie on a Thanksgiving dessert buffet. The bourbon-honey syrup and orange zest in the filling add rich, savory flavor, and keep things less sweet than the traditional Middle Eastern treat.
Health and Fitness News
Maine Legalizes Assisted Suicide
Under the law, doctors can prescribe a lethal dose of a drug to terminally ill patients and it will not be legally a suicide.
Weedkillers in Cereals: What to Know
The EWG first tested oat-based products in August 2018 and then again in October. It did the latest round to see if there has been any shift in the market or if oat-based foods still contain levels that were present before.
FDA: Infections, 1 Death After Fecal Transplants
After reports of serious, antibiotic-resistant infections, the FDA is alerting all health care professionals who do fecal transplants about the potential serious risk so they can inform their patients.
New York Halts Religious Vaccine Exemption
Reacting to an ongoing measles outbreak, New York state has eliminated the religious exemption for not vaccinating children.
When Healthy Eating Becomes a Dangerous Obsession
Though less well-known than anorexia nervosa or bulimia — and not as well-documented — a new study review says the eating disorder known as orthorexia can also have serious emotional and physical consequences.
Type 1 Diabetes Might Hurt Young Kids' Brain Growth
The data suggest a need for even better blood sugar management in children with type 1 diabetes, but kids in the study were — on average — doing well in and out of school, one researcher noted.
DDT Still In Lakes 50 Years After Ban
Researchers studied sediment that reflected lake conditions from about 1890 to 2016 and found peak DDT levels in the 1970s and 1980s. But the DDT concentrations in the current layer were still higher than considered safe for fish, frogs and other aquatic life.
CDC: Exercise Rates Up for Urban, Rural Americans
Among adults living in rural America, 13.3% were exercising in 2008 at recommended rates, but by 2017 that number had risen to 19.6%. And in cities, rates went even higher — from 19.4% to 25.3%
Costco Frozen Berries Recalled For Hep A Fears
The possibly affected products had expiration dates of February 16, 2020, and May 4, 2020. The products are sold only at Costco stores in San Diego, Los Angeles and Hawaii.
Epilepsy Drug Linked to Suicide Risk in Young
The medicine, pregabalin (Lyrica), comes from a class of drugs called gabapentinoids.
Report: Drug ODs, Suicides Soar Among Millennials
Opioid overdose death rates among millennials increased by more than 500% between 1999 and 2017, and deaths caused by synthetic opioids increased by a staggering 6,000%.
Workouts: A Way to Ease Severe Chronic Anxiety?
The study found that just a half hour of vigorous exercise might do the trick for people with suspected but undiagnosed generalized anxiety disorder. They may also combine that on alternative days with cannabis products like black gold strain to help with keeping stress and anxiety levels to a minimum.
Eating More Red Meat May Shorten Your Life
People who increased their red meat intake by just half a serving a day boosted their risk of dying over the next eight years by 10%, the study authors said.
Laser-Based Test Hunts Stray Melanoma Cells
The researchers have been developing a laser-based system designed to screen patients' blood from the outside — spotting tumor cells as they pass through veins in the arm and eliminating the need for a blood draw.
Bats Are Biggest Rabies Danger, CDC Says
A scratch or bite from a bat can be smaller than the top of a pencil eraser, but that's enough to give a person rabies, the CDC said.
Report: Cancer-Causing Nitrates in Water Supply
Nitrate is responsible for nearly 12,600 cases of cancer a year, researchers from the Environmental Working Group say.
1 In 5 People In Conflict Zones Is Mentally Ill
Common problems include depression, anxiety, post-traumatic stress disorder, bipolar disorder or schizophrenia, according to the World Health Organization. About 9% have a moderate to severe mental health condition.
Obesity Can Make MS Symptoms Worse
The researchers foundt hat obese people have higher levels of inflammation than people of lower weight. That inflammation can affect the central nervous system and cause MS symptoms to worsen.
'Dad Shaming' Is Real, Survey Shows
More than one-quarter of dads surveyed said negative judgments of others undermined their parental confidence, while 20% said that it discouraged them from getting more engaged with parenting.
Bones Help Black People Keep Facial Aging at Bay
The facial bones of black adults retain a higher mineral content than those other races, which makes their faces less likely to reflect their advancing years, researchers found.
Expert Panel Backs PrEP for People at High HIV Risk
Best known as the two-drug combo pill Truvada, PrEP prevents HIV from establishing a permanent infection in people exposed through sex or injection drug use, the CDC says.
Recall: Asbestos in Claire's Makeup
Claire's stores has initiated a recall of its JoJo Siwa's Makeup Kit after the FDA found asbestos fibers in the kit's eyeshadow.
Study: Leafy Greens OK For People on Warfarin
The results of the small study suggest that taking in more vitamin K, not less, might help patients on warfarin (Coumadin).
Cancer Survivors Predicted to Top 22 Million by 2030
Currently, thanks to better screening and treatment, more than 17 million Americans who had cancer remain alive, the American Cancer Society said in a new report.