Welcome to The Breakfast Club! We're a disorganized group of rebel lefties who hang out and chat if and when we're not too hungover we've been bailed out we're not too exhausted from last night's (CENSORED) the caffeine kicks in. Join us every weekday morning at 9am (ET) and weekend morning at 10:00am (ET) (or whenever we get around to it) to talk about current news and our boring lives and to make fun of LaEscapee! If we are ever running late, it's PhilJD's fault.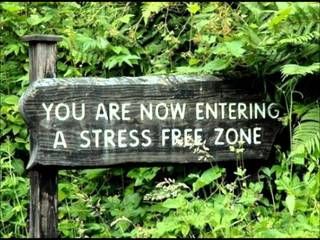 This Day in History
James Byrd, Jr. dragged to death in Texas; Communists complete takeover of Czechoslovakia; Israel destroys an Iraqi nuclear power plant; 'Grease' opens on Broadway; Singer-songwriter Prince born.
Breakfast Tunes
Something to Think about over
Coffee

Prozac
Technology is cool, but you've got to use it as opposed to letting it use you.
Breakfast News
US opens new mass facility in Texas for migrant children
Federal judge lets Alabama suit over Census proceed
NYPD sorry for '69 raid at now-landmark Stonewall gay bar
Automakers urge California, US to restart mileage talks
Officials mull demolishing then rebuilding Columbine High
Mississippi River spillway opening indefinitely postponed
Heavy rain prompts high water rescues in Oklahoma City
Groups seek ban on bear-baiting in Idaho, Wyoming forests
Hong Kong court: Denying same-sex spousal benefits unlawful
Danish PM resigns after left-leaning parties' election win
German FM traveling to Iran to salvage nuclear accord
Putin says Russia didn't meddle in US vote, despite evidence
Much to disagree on as Trump, Macron meet on D-Day
How Trump tariffs on China and Mexico could hurt US economy
Mexico plans border 'unity' rally, nabs 2 migrant activists
Breakfast Blogs
Solitary Confinement Is Cruel and Unusual. It Should Be Outlawed, Even for Paul Manafort. Charles P. Pierce, Esquire Politics
Mike Flynn Believed the US Could Work with GRU's Director emptywheel aka Marcy Wheeler, emptywheel
Muddled digby aka Heather Digby Parton, Hullabaloo
Our allies' last-ditch effort Tom Sullivan, Hullabaloo
An "Emergency" Arms Deal: Will Congress Acquiesce in Another Blow to Its Authority? Diana Ohlbaum and Rachel Stohl, Just Security
Joe Biden, Anachronism Scott Lemieux, Lawyers, Guns and Money
Trump Change: Grift and Graft in the New Gilded Age Dan Nexon, Lawyers, Guns and Money
Erik Visits an American Grave, Part 484 Erik Loomis, Lawyers, Guns and Money
What Both Siderism Hath Wrought driftglass, at his blog
Sanctions. II Yastreblyansky, The Rectification of Names
NOT EVEN FOX THINKS TRUMP CAN BE SOLD TO AMERICA AS A GREAT LEADER Steve M., No More Mister Nice Blog