Welcome to The Breakfast Club! We're a disorganized group of rebel lefties who hang out and chat if and when we're not too hungover we've been bailed out we're not too exhausted from last night's (CENSORED) the caffeine kicks in. Join us every weekday morning at 9am (ET) and weekend morning at 10:00am (ET) (or whenever we get around to it) to talk about current news and our boring lives and to make fun of LaEscapee! If we are ever running late, it's PhilJD's fault.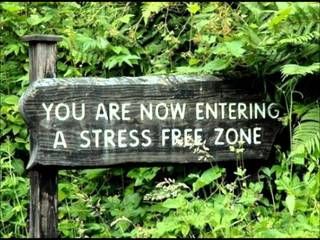 Generic Tabs Online No Prescription! Discounts & BONUS! https://goodschoolsguidenigeria.com/newsletter/natural.html natural viagra canada Viagra 100mg pills to cure Impotence ED side effects in men at cheap low price with free
This Day in History
Wiley Post completes first solo flight around the world; Robber John Dillinger shot dead; Saddam Hussein's sons killed in Iraq; The September 11th Commission releases its report; Birth of the Frisbee.
Breakfast Tunes
Something to Think about over
Coffee

Prozac
We have to be that wedge that drives the question and asks the hard questions.
Breakfast News
Administration pauses enforcement of abortion restriction
Puerto Rico gov will not seek reelection, but won't resign
Dispute pulls CBS off the air for DirecTV customers
Native Hawaiians say telescope represents bigger struggle
Heat and humidity grip East Coast as Midwest gets reprieve
Glacier officials teed off over tourists' golf break
America's got scallops: Catch is up, consumers shelling out
Clashes involving Hong Kong's protest movement grow violent
Ukraine president's party buoyed by exit poll after election
Abe's coalition still short of votes to change constitution
Clashes involving Hong Kong's protest movement grow violent
UK Treasury chief vows to quit if Boris Johnson becomes PM
Pakistani hospital hit by female suicide bomber, 9 killed
1,800 firefighters battle wildfires in central Portugal
Breakfast Blogs
Neil Armstrong's Words—No, Not Those Words—Have Stuck With Me All These Years Charles P. Pierce, Esquire Politics
The Curious Treatment of Michael Cohen's Trump Organization Email emptywheel aka Marcy Wheeler, emptywheel
Where Trump Fails A Simple Knowledge Or Memory Test
Katie Porter FTW digby aka Heathe Digby Parton, Hullabaloo
What Makes This So Hard? tristero, Hullabaloo
What we do now Tom Sullivan, Hullabaloo
"We Didn't Start the Fire" Is Not A Critique of Corporate PowerScot Lemieux, Lawyers, Guns and Money
Erik Visits an American Grave, Part 514 Erik Loomis, Lawyers, Guns and Money
David Brooks And The Amazing Disappearing Republican Party: Part 1,000 driftglass, at his blog
Laugh's on Me Yastreblyansky, The Rectification of Names
…So We Have to Save Ourselves (Part 2) The Rude Pundit, at his Blog
Never: 1) Trump 2) Look in the Mirror Tom Hilton, No More Mister Nice Blog