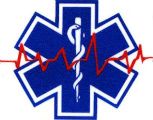 Welcome to the Stars Hollow Gazette's Health and Fitness News weekly diary. It will publish on Saturday afternoon and be open for discussion about health related issues including diet, exercise, health and health care issues, as well as, tips on what you can do when there is a medical emergency. Also an opportunity to share and exchange your favorite healthy recipes.
Questions are encouraged and I will answer to the best of my ability. If I can't, I will try to steer you in the right direction. Naturally, I cannot give individual medical advice for personal health issues. I can give you information about medical conditions and the current treatments available.
You can now find past Health and Fitness News diaries here.
Follow us on Twitter @StarsHollowGzt
>
What To Cook

We all like pancakes, especially when made from scratch but standing over a stove when making a large batch is not only tiring but time consuming. The problem has been solved with an easy recipe for Sheet-Pan Pancakes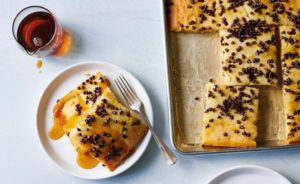 Here's a clever trick for making a big batch of pancakes that will save you from spending all morning at the stove: Bake them all at once on a sheet pan. In this recipe, the batter comes together like biscuit dough by cutting the cold butter into the flour before adding the liquid. This cuts down on gluten production, which means fluffier pancakes. For wonderfully crisp edges, heat the sheet pan in advance, so the batter starts cooking as soon as it's poured into the pan. If you like, you can stir a teaspoon of vanilla extract into the batter, sprinkle it with finely chopped fruit, or mix and match toppings to please the crowd.

Ingredients

3

tablespoons unsalted butter, softened, plus 8 tablespoons/115 grams unsalted butter (1 stick), cut into 1/2-inch cubes and chilled

1 ½

cups/360 milliliters cold buttermilk

1 ½

cups/360 milliliters cold whole milk

3

cups/385 grams all-purpose flour

¼

cup/50 grams granulated sugar

1

tablespoon baking powder

1

teaspoon baking soda

¾

teaspoon kosher salt

¾

cup/125 grams mini chocolate chips

Maple syrup, for serving (optional)




Preparation

Heat the oven to 450 degrees. Grease a 13-by-18-inch sheet pan using 1 tablespoon softened butter, then line it with parchment paper. Set aside.
In a large measuring cup, combine the buttermilk and milk; set aside.
In a food processor, add the flour, sugar, baking powder, baking soda and salt, and blend until combined, about 30 seconds. Sprinkle the chilled butter cubes on top and pulse the mixture until the butter is coarse and sandy, and some pieces are the size of peas. Transfer the mixture to a large bowl and pour the buttermilk mixture on top. Whisk to combine, then let stand for 5 minutes. Place the prepared sheet pan in the oven on the middle rack to heat while the batter sits.
Remove the hot pan from the oven, add the remaining 2 tablespoons softened butter to the pan and return to the oven until the butter is melted and bubbling, about 1 minute. Remove the pan and carefully tip to spread the melted butter around. Working quickly, stir the risen batter one final time and pour it into the center of the pan, tipping the pan again to spread the batter evenly. Sprinkle the chocolate chips evenly over the batter.
Return the pan to the oven and bake until cooked through, 13 to 15 minutes. Broil until the top turns golden brown, 1 to 2 minutes. Let cool slightly then cut into squares. Serve warm, with maple syrup, if desired.
You can serve these with fresh fruit or a berry compote or to make it a desert serve with whipped cream of ice cream.

Health and Fitness News