Welcome to The Breakfast Club! We're a disorganized group of rebel lefties who hang out and chat if and when we're not too hungover we've been bailed out we're not too exhausted from last night's (CENSORED) the caffeine kicks in. Join us every weekday morning at 9am (ET) and weekend morning at 10:30am (ET) to talk about current news and our boring lives and to make fun of LaEscapee! If we are ever running late, it's PhilJD's fault.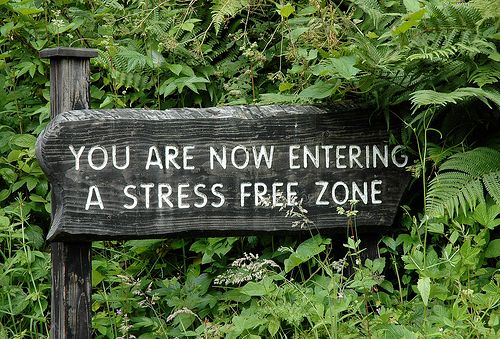 AP's Today in History for August 25th
Paris liberated during World War II; A first swim across the English Channel; Actor Sean Connery, composer Leonard Bernstein, and musician Elvis Costello born; Bruce Springsteen's 'Born to Run' released.
Something to think about, Breakfast News & Blogs below
We're Listening to the Wrong Voices on Syria
Maj. Danny Sjursen
Once upon a time, Hawaii Rep. Tulsi Gabbard traveled to Syria and met with the strongman President Bashar Assad. She considered her willingness to engage all sides of the country's bloody civil war to be an important step toward peace. For this bold action, she was widely pilloried at the time and considered by some an authoritarian apologist or outright traitor. The claim was repeated again recently by the ever-so-mainstream California Sen. Kamala Harris, a fellow Democratic presidential hopeful. The attacks on Gabbard's Syria record have been quite regular among Washington insiders, who considered the congresswoman foolish. But was she? More than two years later, given events in Syria, one must conclude that she certainly was not. Indeed, Gabbard was right all along.

Recently, Assad's Syrian Arab Army (SAA) has squeezed the anti-regime rebels in their last major stronghold of Idlib, in the country's northwest. Thus, the latest phase of Syria's civil war is nearly over. And Assad, along with his Russian and Iranian backers, have won. Perhaps that's not such a bad thing. Un-American blasphemy, right? Hardly.

For years, the West and its Gulf State theocratic partners decried the admittedly brutal Assad and sold their populations the fantasy that there were "moderate," non-Islamist rebels. The reality is that the rebels were infused with, and quickly dominated by, various jihadist fighters from the very start. Yes, Assad is a veritable monster; but what of the Nusra Front (an al-Qaida franchise) and the even more extreme Islamic State—are they not equally deplorable, and, frankly, more of a transnational threat to the U.S.? Of course they are. Assad, at least, posed no serious threat to the United States (neither did his neighbor, Saddam Hussein, by the way) and both suppressed Sunni jihadism and protected Syria's plethora of Christian, Allawi and other minority populations.

Yet, as journalist Max Blumenthal made clear in two illuminating chapters of his latest book, "The Management of Savagery," the U.S. and its European and Arab "partners" spent most of the brutal civil war backing the very Islamists that most threatened America. As such, the Western-Gulf alliance enabled, even caused, the "Talibanization" of huge swaths of Syria, especially in the oil-rich east.

It worked like this: The CIA set up shop across the border in Turkey and Barack Obama authorized $500 million in military aid—including anti-armor TOW missiles—which ended up in the hands of the Nusra Front and an array of other Islamist groups. At the peak of the mission, $1 in every $15 the CIA spent went to the Syria assistance mission. The blowback, so to speak, was the resurrection of al-Qaida, the empowerment of Islamic State, and the turning of much of Syria into a jihadi stronghold.

It all bore disturbing similarity to Operation Cyclone, the failed, 9/11-catalyzing, CIA assistance mission to the equally theocratic Afghan mujahedeen in its battle against the Soviets from 1979 to 1988. In this tragic counterproductive redux, Turkey stood in as Pakistan, once the way station for arms and cash to the mujahedeen. The U.S., Western Europe and the Gulf States performed an encore as the largest backers of rebels, and all the blowback was essentially the same—if no worse—in the Syria reprise.

…
Something to think about over
coffee

prozac


A former diplomat who worked in the Ecuadorian embassy while Julian Assange lived there in asylum debunks 40 of CNN's smears against the WikiLeaks publisher.
Fidel Narváez, The Gray Zone

The Western corporate media has shown extreme bias against the whistleblowing publication WikiLeaks and its publisher Julian Assange. Nowhere is this more evident than in a recent CNN article on the imprisoned journalist, which completely botches the facts.

On July 15, CNN published an exclusive report that sent shock waves through the press: "Security reports reveal how Assange turned an embassy into a command post for election meddling." This two-pronged hit piece mixes character assassination with a clumsy attempt to show that he and WikiLeaks supposedly served as agents of chaos for the Kremlin during the 2016 US presidential election.

But the article contains numerous errors, omissions, examples of bias, speculations, and simply false information.

CNN's attempts to shape the narrative on WikiLeaks and Julian Assange are not new. On March 28, the TV program Conclusiones, on CNN Español, claimed — without evidence — that Assange had published the famous INA Papers leak, exposing the corruption of Ecuadorian President Lenin Moreno and his family.

The fact that WikiLeaks never published a single document or image of Moreno or his family did not matter to CNN Español. The intentions of the show were immediately transparent from the loaded questions made by the reporters:

…